That's why the Volvo is the safest car: Video
Crash tests, Volvo tougher with each new model and this is reflected in the security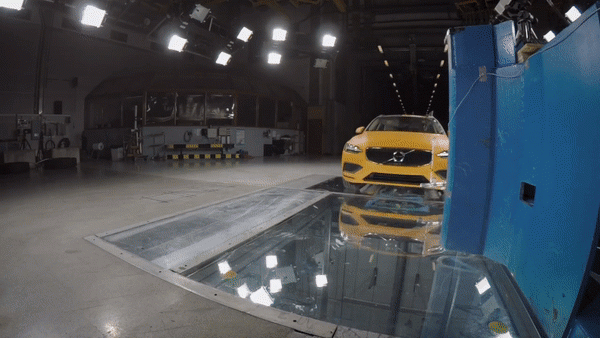 Videos of the crash tests, Volvo has always introduced the audience into a stupor. To come up with so many different tests for one purpose – vehicle testing for safety… to think only the Scandinavians. And I must say, they manage to meet the high honor manufacturer with the safest vehicles on Earth.
To take at least a prototype of the Volvo XC90 SUV. Something that is done to the test. He was beaten, turned, tossed, smashed into the pillars, imitating various moves, including a collision with a pedestrian… and every time this car came out the winner of the tests, arranged at the site of the Swedish city of Gothenburg. In fact, before the new model XC90 and XC60 was admitted to the streets, Volvo has conducted hundreds of physical tests SUV models, and has completed about 30,000 simulations using 3D animation and specialized robots.
Since then four years have passed. During this time, the tests were a few models, but the result remained the same – a convincing victory cars over the hardships of the test. Where there is crash tests the Insurance Institute for highway safety, IIHS? Their cars, Volvo is clicked as "nuts"!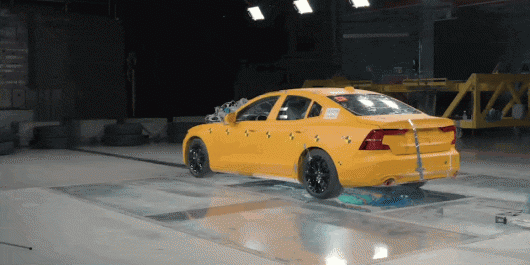 More recently, similar and perhaps more severe test was subjected to a newcomer to the line of cars sedan Volvo S60. Moreover, it should be noted that the modern test model has a much more complicated than its ancestors from the same category, because modern cars have become much heavier, and hence the strength of the body needs to increase if the company wants to continue to maintain the image of a fighter for safety.
Here, for example, crash test of Volvo V60 station wagon 2019 model year. Mid-size family car, of which many have been waiting for since the revival of Volvo passes tough crash test: front impact with small 25 percent overlap at 64 km/h. After this collision the car pulls the wheel and restore it is unlikely to succeed, but as you'll see now, passengers just do not threaten. Swedish car coped with the challenge as always at a high level:
Or that tests sibling – the Volvo S60 sedan, which was officially revealed the other day. Volvo calls it a "sports sedan", something new for the manufacturer. Also this is the first car that will be built in the United States.
Here as a novelty, but rather its plastic passengers worried about hitting the car behind. A serious blow – cart that simulates another vehicle, flies in the trunk at speeds of 88 km/h with 70% overlap. Break they neck? According to Volvo, there is:
And again aided by computer calculations and high strength steel.