That's why a 10-speed transmission future
That's why 10-speed transmission still makes sense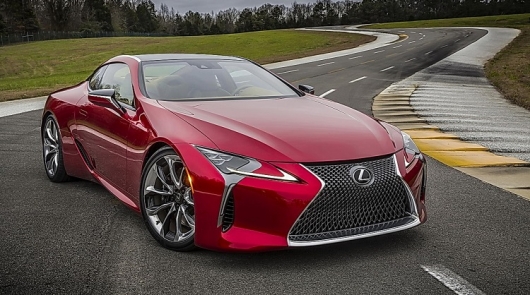 Ten gear transmission, not too much? In fact, for this scheme is also well thought-out logic, and not the mere desire to Express to the developer of themselves as progressive and technically savvy automaker. Engineer Jason Fenske in your YouTube blog will talk about why a 10-speed transmission could be the future.
Among the arguments against the use of automobile transmissions with more gears 8, are the following sentences:
Ten speeds in the box is too much. Enough six, seven, eight transmission;
Desjatilopastnye transmission will be less reliable than the eight-speed analogue;
Complexity in maintenance. Repairing small parts more technologically sophisticated the box is clearly harder;
The more gear, the less fuel consumed during vehicle operation. It is only in theory. In fact, the practice has not proved advantages of such transmissions in passenger cars.
To protect the very existence of Multispeed automatic transmissions for passenger cars, the first thing to remember is that leading automakers from around the world did not hesitate to use a 10-speed transmission on their most popular models. Lexus has recently introduced a new advanced transmission model LC 500, which is Penske uses as an example. The Japanese manufacturer became the first in the world who has a chance to put on their luxurious top-end sports coupe
Chevrolet, model Camaro ZL1 and Ford SUV F-150 Raptor, also received desjatilopastnye transmission, approaching the productivity and efficiency with the CVT (variator), while maintaining the traditional automatic transmission feel.
By the way, two years ago, Ford announced that it will spend more than half a billion dollars on the production of its Multispeed automatic transmissions. Agree, if this made no sense and if it was primarily a marketing ploy, it is unlikely that Americans would spend that kind of money. Moreover, in the future, Ford plans to start production of 11-speed transmission. Patent already obtained.
As for reliability, at this point not seen a single case of marriage among the boxes, built on new technology. Despite the fact that parts of the transmission, do more, and their smaller size, to say that the new automatic transmission will be an epidemic of break is impossible. At least it's too early to say. Perhaps when the production comes to larger volumes, then begins the first problem. While they are not.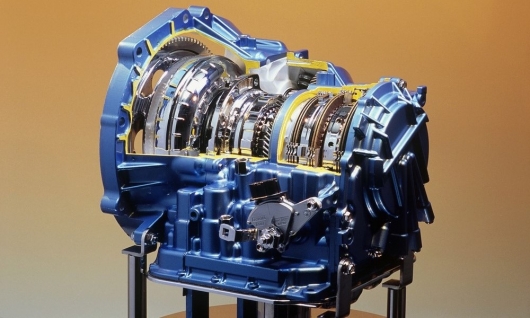 But most importantly, what focuses the engineer, Jason, 10-speed gearbox is much more effective for acceleration and fuel economy. According to these parameters they are close to variable speed transmissions. These transmission, with a continuously changing ratios – are able to constantly maintain the operation of the engine in the ideal operating range as the speed of rotation of the crankshaft, and torque.
From the point of view of resource efficiency and engine performance in General is a big plus. However, many motorists plagued with constant howl at speeds under acceleration. We can say that this is a fee for the same performance.
The goal of automotive companies is to create an auto box as similar to a variable speed transmission, to avoid design flaws of the latter. Multispeed automatic transmission is the best suited for this purpose because they are able to combine the best of both worlds.
And if you're still skeptical about the new transmission, look at the measurements American blogger during a trip to 650 km of Lexus LC 500. You will be surprised average fuel consumption: only 8 l/100 km Is impressive for a car with a 471-horsepower 5.0-liter V8.
For details, please refer to the source. To view the video with the translation, please turn on subtitles in Russian: