That's how much it will cost the most affordable crossover Mitsubishi (ASX)
Mitsubishi told about the prices for its updated crossover ASX
In early September, Mitsubishi will start shipping the updated model is perhaps the most affordable crossover in the line – ASX. The model will be assembled in the city of Okazaki (Japan), which means two important things: Japanese quality will not go away, the price tag will be less merciful than it could be, get ready this crossover in Russia.
Indeed, the updated miniature ASX, do not dare to call available model. Price of the basic package unpleasant surprise – from 1.1 million rubles. However, and not without good news, because the price range between "minimal" and the top version is not very large. Maximum stuffed with Mitsubishi ASX crossover will cost 1.575.000 rubles.
1.159.000 rubles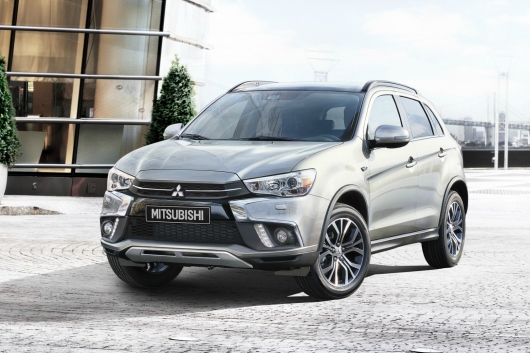 The minimum package "Inform" the model city the Japanese SUV in its third generation facelift, comes with a 1.6-liter engine capacity of 117 HP, aggregated with a manual transmission. Of course the drive solely to the front axle. Acceleration to 100 km/h in 11.4 seconds. Motor gasoline, other there is not.
1.208.000 rubles
Slightly more expensive equipment "Invite" starts from 1.208.000 rubles. Here, the initial model: the engine of manual transaxle, front-wheel drive, but the equipment has become richer. In addition both trim levels received the audio system and multifunction steering wheel with leather trim.
There is a third package on the front drive – "Intense", but also as a Supplement in the form of a rear view camera and an LCD display and a moderately increased compared with the two initial versions of the cost model does not significantly differ.
1.435.000 rubles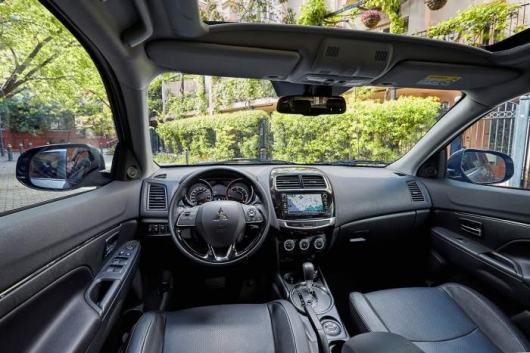 All-wheel drive starts from 1.435.000 rubles. For the money, in addition to all-wheel drive ASX will get a 2.0 liter gasoline engine capacity of 150 HP (same as before), a variable speed transmission and an average fuel consumption of 7.7 litres / 100 km. the dynamics even slightly deteriorate in relation to the "mechanics" entry-level – 11.7 seconds to 100 km/h.
But the future owner will get a rear view camera, infotainment system with USB port, touch screen on center console, climate control, and wheels which was not previously in the previous restyling Mitsubishi.
1.575.000 rubles
Maximum grade of "Instyle" will provide Mitsubishi multimedia system Connect with support for Apple CarPlay and Android Auto.