That is why off-road Toyotas banned in protivotumanki led bulb
Owners of Toyota Highlander is highly recommended to contact the dealer to pass THAT unscheduled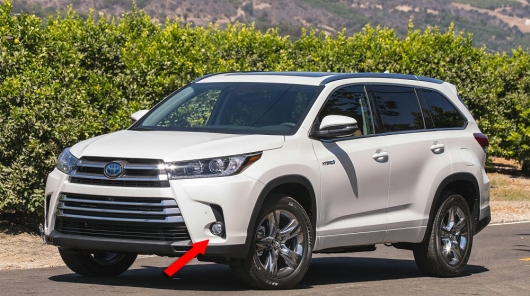 Rosstandart on the official website of the Federal Agency for technical regulation and Metrology has announced the recall of 113 SUVs Toyota Highlander which will be extracted fog led bulbs and replaced with a halogen counterparts.
It is reported that "to be implemented from 5 November 2018-present", thus, the reason for the most revocable of company vehicles is the fact that, according to the type approval of the vehicle (transport vehicle type approval) applicable for the Russian market, the recalled cars should be equipped with fog lamps with halogen bulbs, but "due to the manufacturing process of assembling cars, there is a likelihood that the cars were equipped with fog lights with led bulbs instead of halogen. In this state, the Toyota Highlander does not correspond to the cu Tr for the Russian market".
Vehicles will be inspected and, if necessary, replace fog lights. To find out whether your Highlander under review with this simple algorithm of actions: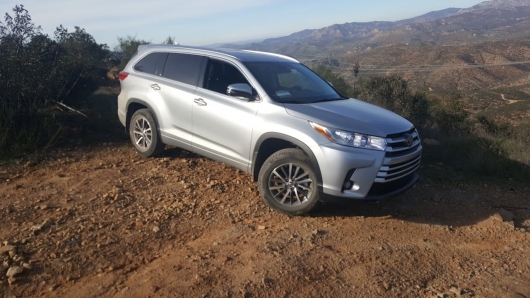 Item No. 1. You need to know whether your model is under review. There are two easy ways to find out. The first, easiest, and correct, to call to the dealer. For example, the official distributor and importer of Toyota cars in Russia is OOO "Toyota Motor", the company will inform owners of Toyota Highlander vehicles covered by the recall by sending letters and/or phone about the need to deliver the vehicle to the nearest dealership for repairs.
Phone customer Service: 8-800-200-57-75 (for free calls from Russia)
Adding you the VIN number of the car will tell you whether your car has defects that need to be addressed.
The second method. On the website of Rosstandart also has a full checklist VIN codes the recalled vehicles: www.gost.ru (tab "Document 3"). Go inside the PDF files. A downloadable file with a complete list of VIN-numbers in alphabetical order. Looking for the desired number.
Item No. 2. If the machine really got under revocable company, the next logical step that you should do is to go to official dealers, who will replace potentially dangerous or damaged parts.