As tested the Volkswagen Transporter in the 80's: Video
It is for this reason that the VW vans are safe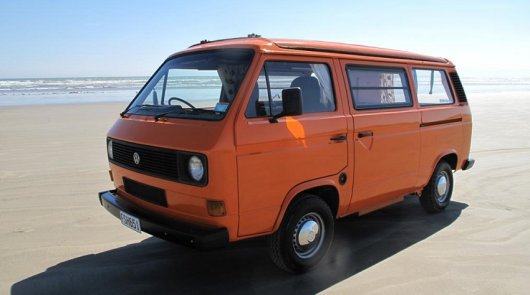 The Germans are known as pedants. Their attention to detail approach can be seen particularly well in the world of automotive. Probably there is no country in the world where so thoroughly and on such a scale would be preparing for series production of the car. Beat them into the barriers, overturned, hurled from a height, face each other. One goal was to study possible human injury in case of an accident of a different look.
I think this happens only in the test of strength? No, it's the automakers of Germany apparently was always in the blood. Here's a video of the mid 80-ies where a variety of tests is commercial van, a Volkswagen Transporter third generation.
T3 was the first van, which the automaker tried to make possible the maximum safety for passengers and driver. For this purpose various technical endeavor, embedded in the design.
For example, in the absence of a long hood, in the frame of the van was mounted quite a heavy "Y"shaped absorbers the kinetic energy of impact, the so-called deformation zones. Coupled with a variety of other technical solutions, the result was fantastic, even in collisions of 70 km/h hoodless design to withstand a collision with any obstacles, including with the other sedans and minivans. Concrete walls were also included in the programme crash tests.
The roof had a reinforced design and can easily withstand the numerous coups, deformable steering column caused less injury to the driver and the backseat passengers did not have to worry for your life in the event of a serious accident.
Volkswagen Transporter at the time the head passed all of its competitors, including from the United States, it is also reflected in the video.
In General, if you are interested in history and want to see how forged security of commercial transport of Germany, I advise you to watch the video, though he is long but interesting:
Another video comparison with competitors: