Ten best luxury cars of 2017
Twelve cylinders, electric luxury SUVs.
The automotive world in the modern world has become multi-faceted and amazing. Every year on the world market, there are more new models, which anyone can get dizzy. Separately to say about the market of crossovers and SUVs, which is experiencing incredible growth worldwide, due to increased public attention to universal vehicles. But do not forget that the legislator of a fashion in the auto world are exclusive luxury cars that can afford to buy only a small percentage of the inhabitants of the Earth. But despite this interest in this category of vehicles no less to the popularity of crossovers. That's why we offer you a quick overview of the best luxury cars 2017, starting from the electrical model and to SUVs.
Audi A8 W12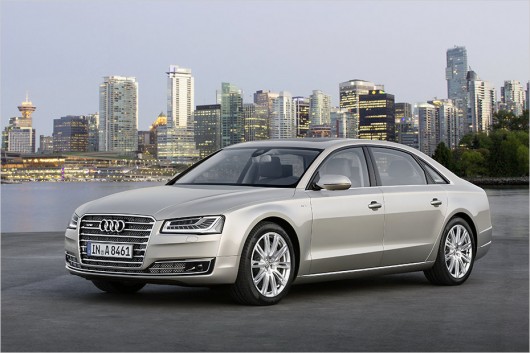 For those who love German cars Audi, as well as who can buy the S-class a great choice in 2017 should be the Audi A8 with 12-cylinder engine. This car is ideal not only for comfort, but is ready to "frolic" on the road, giving its owner a decent shot of adrenaline.
Spending 9,745,000 rubles you will get a long luxury sedan with a 6.3 liter FSI engine producing 500 HP and all-wheel drive Quattro. Thanks to the incredible power of the big sedan accelerates from 0 to 100 km/h in 4.7 seconds.
Bentley Bentayga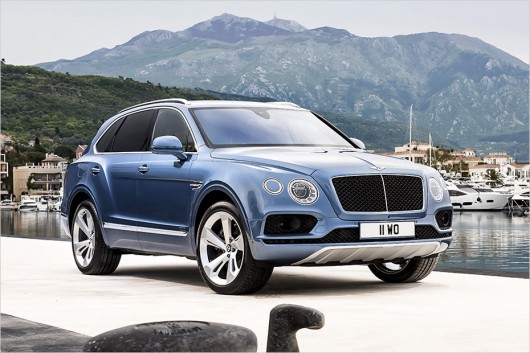 Well in our review without an SUV. Among luxury SUVs there is one car that not only is the most exclusive SUV, and besides is considered one of the fastest production SUVs in the world. We are talking about the Bentley Bentayga, the cost of 16,000,000 rubles. The car is equipped with a 6.0 liter 12-cylinder petrol engine capacity of 600 HP With the 0-100 km/h the SUV, according to the factory specification accelerates in 4.1 second.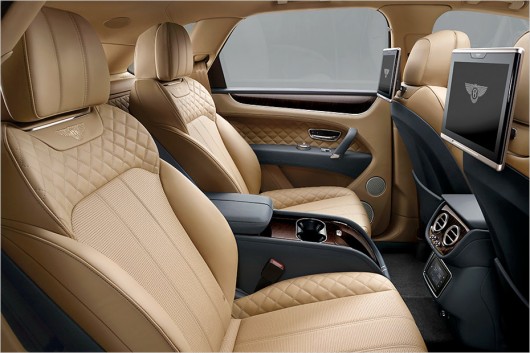 The most amazing is not even the dynamics of dispersal, and the fact that a car that weighs 2.4 tons, has a maximum speed of 301 km/h.
For those who want something keep it short, Bentley also offers to buy Bentayga diesel 4.0 litre 8-cylinder engine with power of 429 HP Acceleration from 0-100 km/h in 4.8 seconds. Really don't rely on the fact that the diesel version will be cheaper. But the truth is anyone considering to buy this model is unlikely to reflect on some savings.
M760 BMW Li xDrive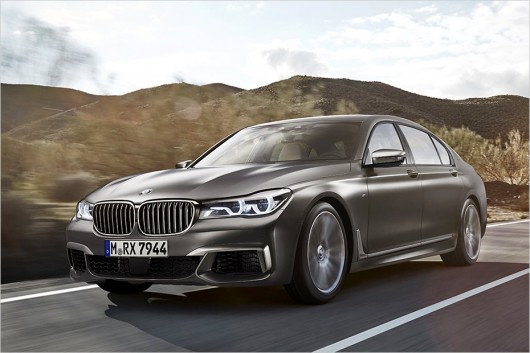 Traditionally wealthy people are attracted to the BMW brand not only for its athletic masterpieces, but a luxurious large sedan 7-series. Especially when it comes to high-end models with the letter "M". For example, those who have nowhere to put the money this year can easily spend M760Li BMW xDrive with a power of 610 HP under the hood, where lurks a monster V12 engine. But even more surprising those who will be behind the wheel of this model, the acceleration from 0-100 km/hour takes only 3.7 seconds.
It is fun in our country is from 9,890,000 rubles, for which you will receive not only the incredible power of a sedan, but also a luxurious interior finish with wood and other expensive materials. Yes, of course in the market there are more luxurious interiors in the models of other brands. For example, Mercedes S-class AMG-65. But it is much more expensive BMW M760Li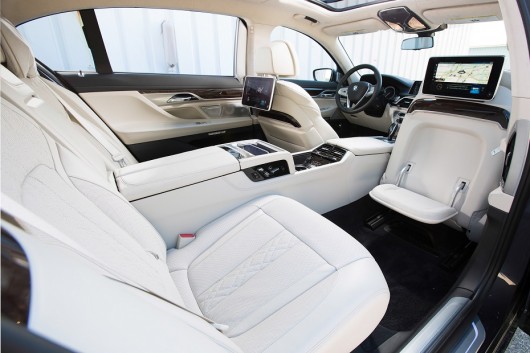 There are on the market in 2017 and the alternative M760Li BMW xDrive. For example, the model 750Ld xDrive. Here under the hood you will find diesel V8 engine producing 400 HP But nevertheless diesel "seven" also give its owner an incredible feeling of comfort, as well as from the dynamics of acceleration from 0-100 km/h, which is 4.7 seconds.
Bugatti Chiron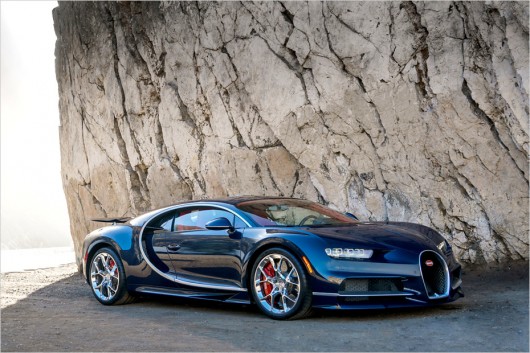 What, then, in 2017 to choose for those who want very, very, very expensive sports car. Of course a new model of sports car Bugatti Chiron, is equipped with 16-cylinder engine capacity of 1500 HP there's just one problem. All of the planned cars have already been sold pre-auction. So for those who could not be among the 500 lucky people are going to buy a sports car with hands far more expensive than it is. The truth is we don't think it will be a problem for those who are ready to buy a car worth $ 180,000,000 rubles.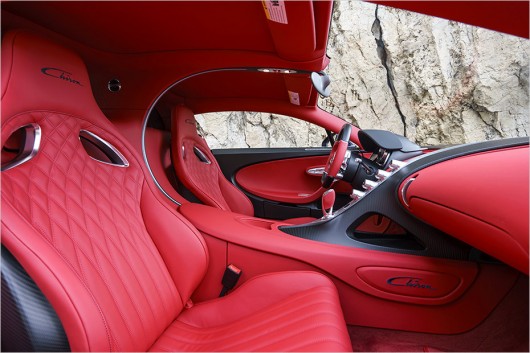 But even if your savings account has that kind of money, and you still somehow find someone with hands to get this machine, you also will be a more global problem. We are talking about where it might be to drive behind the wheel of a sports car and try it the maximum possible acceleration to 420 km/h. On the planet you will find not so many places where this can be done. After all, to accelerate to a maximum speed of driving the Bugatti Chiron you it will take about 9 minutes. For this course need a straight stretch of road, and a full 100 litre tank of fuel by the time it approaches the maximum speed will be completely devastated.
GTC4 Ferrari Lusso T
Do you think that Ferrari is not a family car and not designed for travel and everyday travel in the city. How, then, Ferrari Lusso T GTC4, in which there are 4 comfortable seats and the normal boot volume of 450 litres.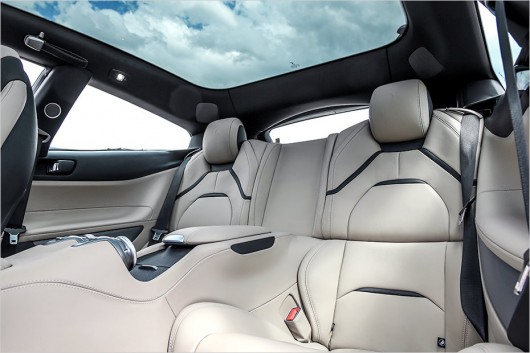 But despite the fact that this is not an ordinary Ferrari, it's still a car with a sporty character with a unique brand of luxury. So GTC4 Ferrari Lusso T equipped with a V8 engine capacity of 6.3 liters with a power of 610 HP So if during the trip you will want to feel like driving a real plane, you just press accelerator, which will Wake the powerplant, the incredible strength and power that enables acceleration from 0-100 km/h in 3.5 seconds.
Lexus LS (2017)
Could not include in our rating of the most luxurious cars in 2017, the new model Lexus LS, which is a competitor of Mercedes S-class. The main highlight of the luxury sedan is not exterior and the interior, which is equipped with a 24-inch head-up display (according to the company Lexus, this display is the largest in the world among production cars). Including the car in the literal sense of the word "stuffed" innovative "filling" ranging from semi-autopilot and ending with the various advanced assistance systems.
Company Lexus displays in 2017 to market luxury sedan with only one 3.5-liter twin-turbo V6 engine producing 415 HP (600 Nm), which is paired with 9-speed transmission with double clutch. Acceleration from 0-100 km/h in 4.5 seconds.
Mercedes-Maybach S 650 Convertible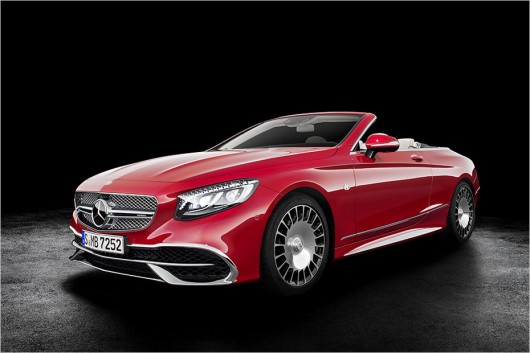 This car is rumored to currently waiting the President of the United States Donald trump, who ordered it before the premiere. Mercedes-Maybach S 650 convertible in the body literally immersed in incredible luxury. The model designation S650 means that under the hood of a convertible installed bi-turbo engine Mercedes-AMG V12 with a volume of 6.0 liters. The capacity of the engine is 630 HP Torque is 1000 Newton metres. The power unit is paired with a 7G-Tronic transmission.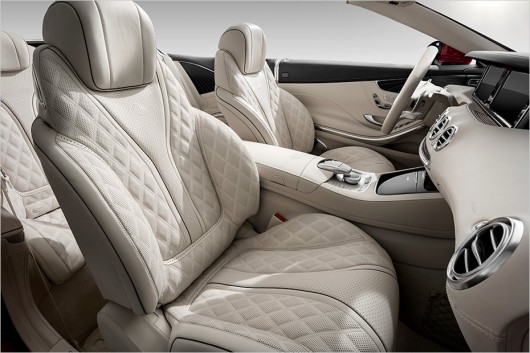 In the new Mercedes-Maybach S 650 huge number of logos with icons of the Mercedes-Maybach. Perhaps Mercedes felt that this amount of logos on the car will allow the owner to forget driving what brand it is. This car will come to market in the spring of 2017 and will cost in Europe from about 357,000 euros. For example, the S 65 AMG is in Europe of 255,000 euros.
4 Porsche Panamera E-hybrid Version with a long wheelbase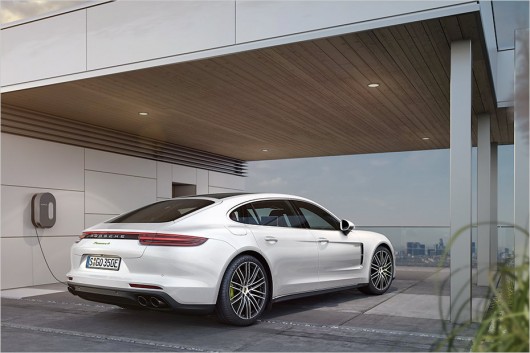 For those who do not consider money already and doesn't even remember how much money on numerous accounts in different banks of the world, is not interested to buy a regular Porsche Panamera. In our days, the wealthy people more interested in cars with new innovative technologies. To do this, the company Porsche has prepared a special Panamera model with extended wheelbase, equipped with hybrid engines.
For example, in 2017, any wealthy person can buy a 4 hybrid Porsche Panamera E-hybrid, with a power of 462 BHP (torque 700 Nm).
It is worth noting that this machine is in addition to the combined mode (engine+electric motor) can drive on a single motor 50 km.
The hybrid Panamera is only available with extended wheelbase (+15cm). This way should please those who like to ride in the back seat. Indeed, thanks to the increased wheelbase, space for rear passengers feet increased significantly. Like the petrol version, the hybrid Panamera can easily with 0-100 km/h to accelerate in 4.6 seconds. Costs in Russia are hybrid Porsche 7,652,000 RUB.
Rolls-Royce "Dawn"
In English the word "Dawn" means "Dawn". Probably, the convertible Rolls-Royce "Dawn" has received such name not casually. Because on this car you can really see dawn in a 360-degree review, opening the roof. But if you want to enjoy not only the morning countryside views, but also to kilograms of adrenaline, this car is ready to prove to you that Rolls-Royce knows how to do exclusive and powerful vehicle. So under the hood Rolls-Royce "Dawn" has a V12 engine with a capacity of 632 HP, 6.6 litre. This allows the heavy car to 100 km/h to accelerate in just 5 seconds.
In order for this car was your will have to fork out at least € 330,000, as well as to wait a considerable time before the car will be manufactured individually for you.
Tesla Model S P100D
Which way the electric vehicle is the fastest? Of course it's Tesla Model S P100D until the new car company Faraday was not released on the market of a competitor, which shall become the assurance of the automaker Tesla faster. In the meantime, Tesla Model S P100D according to the official specifications of the American brand is the fastest among all production electric cars. Acceleration from 0-100 km/h in 2.7 seconds.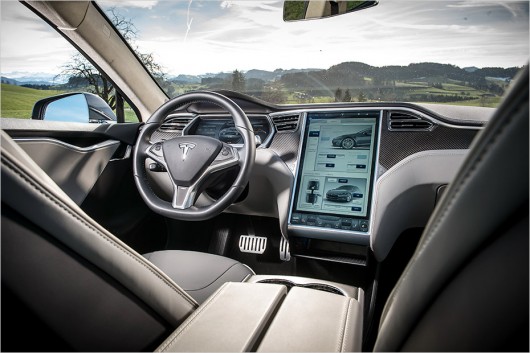 But for fun in 2.7 seconds is necessary to pay well. In our country this car is not officially on the market. Accordingly, in addition to the factory price tag of $ 150 thousand dollars you have to pay money for shipping and customs clearance.