Technology Porsche use augmented reality glasses for faster repair
As Porsche mechanics repair cars faster and better?
Porsche has begun to implement augmented reality technology in an effort to reduce repair time by up to 40 percent. How do they do it? Looks like very simple. Just put the glasses on the repairman and connect it to limitless possibilities of cloud information
Technology Tech Live Look combines computerized glasses with software to integrate the mechanics in augmented reality, which allows remote experts to see exactly what problems are solved service technician what he's looking at, what problems he had and, subsequently, what kind of help he needs to ensure through feedback in real time.
Encountered difficult or unusual problem with one of the Porsche models will be discussed between the authorized dealership and the support team of Porsche Cars North America (PCNA), which allows the Porsche to try to find a quick, easy solution of the arisen tasks.
Surprisingly, the glasses and the software doesn't just enable remote experts to provide audible feedback to the technician. Specialists can also send step by step instructions in the form of technical bulletins and schematic drawings directly on the display of points. The mechanic will be able to see all of this important information home repair "hands-free".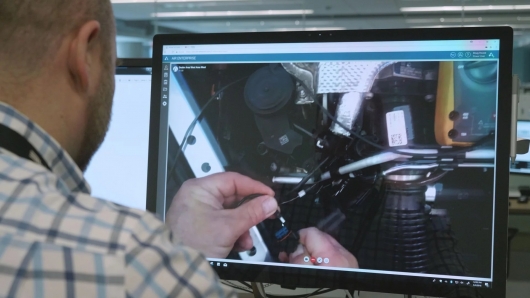 Porsche has launched a trial run of the technology in 2017 and will begin to implement it in all of its 189 dealerships throughout the United States during the 2018 and 2019 years.
"Tech Live Look – it is a kind of digital innovation that appreciates Porsche, because it increases the quality of customer service," said President and CEO of PCNA Klaus Zellmer.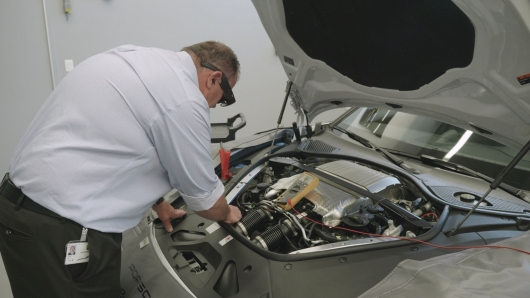 "Solving the problems more clearly, our dealer – partners can bring their customers into the car faster. And our overall quality of service increases as we share expertise more effectively between our experts and technicians from the dealer".