Suzuki Jimny will come to Russia in the spring of 2019
Before the arrival in Russia of a new Suzuki Jimny left about 8 months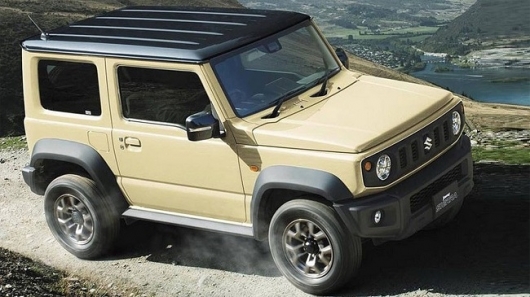 We, frankly, were a little surprised, to a certain extent the abnormal excitement around the quite ordinary on the exterior of the car company Suzuki. We are not even talking about very civilized urban crossover Vitara, no. We're talking about the little Suzuki Jimny.
This small little car waiting around the world, including in Russia. The SUV, as before, differs from the modern crossover classic lines, standard small size, relative simplicity of design and Supreme off-road capabilities.
A small "Helice" kept all that was needed to save such a vehicle: the frame design has remained in place. Nowadays, rare chic staircase-like classic frame! But it is not simple and rigid. So we installed the amps and cross bracing, the stiffness was increased compared to the previously applied version.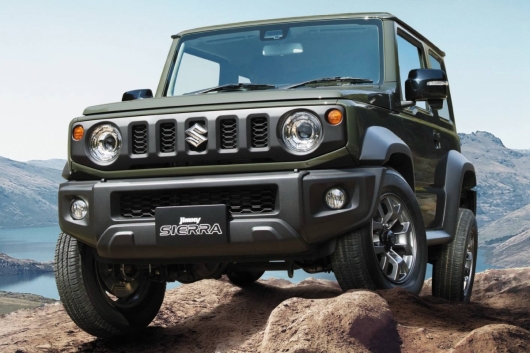 Under the frame is suspended from rigid axles, in which all the mechanics again – authentic. As it was off-road 40 – 50 years ago. If you do not have all-wheel drive, you can always use a reduction gear in the "razdatki".
Alas, the dimensions are not distinguished by any special refinements. Not only that, the style car of such compact, and the whole machinery below, together with the frame, creating a certain lack of useful space inside the car… But still! Since the demand for such a model in our country and abroad is, Suzuki would be foolish not to realize your mini jeep in Russia and EU countries. Moreover, these SUVs are almost gone, and those who have are so expensive that it is easier to buy an apartment…
Suzuki is in this respect much like a budget 1 – 1.2 million rubles for the previous generation. The novelty is unlikely to cost much more, although from a technical point of view will be better, at least in the interior, where there will be all sorts of electronic gadgets such as the LCD infotainment system in the center panel and seat with easy to clean upholstery and under the hood: to set in motion the machine will begin a new four-cylinder engine capacity of 1.5 liters, 102 HP and 130 Nm of torque.
Read more about Jimny read here:
Suzuki Jimny 2019 without camouflage [All the details]
Suzuki Jimny 2019 without camouflage [All the details]
2019 Suzuki Jimny will remain a Rover, There is evidence
The beginning of sales, according to the General Director of Suzuki in Russia, Yuta Takahashi, Suzuki Jimny fourth generation will begin in the spring of 2019.