Suzuki Jimny 2019 without camouflage [All the details]
Suzuki accidentally showed the new model Jimny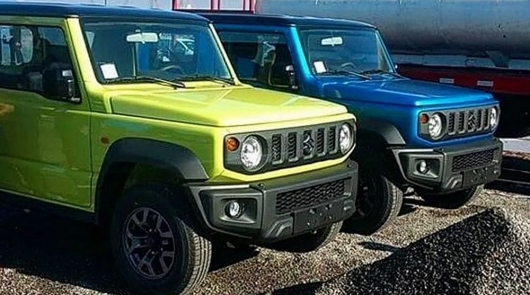 Forget about prototypes and rendering, trying to unravel the "mystery" design of a completely new Suzuki Jimny because the little SUV was recently spotted without a trace of camouflage. What it got? Walk around it and see.
This is not the most popular on the expanses of Russia mini SUV, however, is found among our fellow citizens, and especially popular with the beautiful half of the population. It's amazing just what ladies find in this tiny jeep? Yes, he is brisk, Yes, it is small. But still – it's a Japanese Car bottling. Utilitarian, maloudobnye, uncomfortable.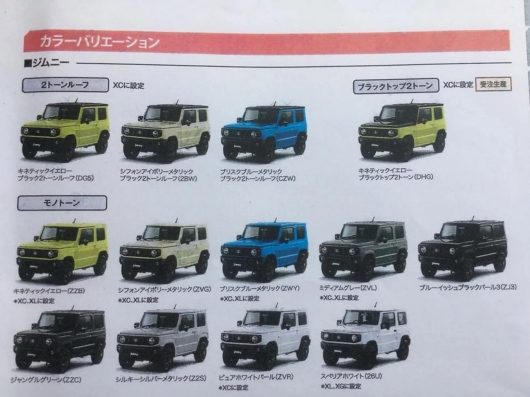 But since the demand for such a model in our country and it has even officially sold in Russia (Suzuki Jimny second generation will cost from 1.175.000 to 1.279.950 rubles), then so be it, I will publish all available at the moment spy photos of the baby.
Suzuki, despite the fact that it had not yet officially introduced the new generation model of the SUV, apparently already being prepared to ship cars to their future owners in all corners of the world. At this point the pictures with a built in phalanx mini-SUVs. Different colors, different packaging, neat and very new.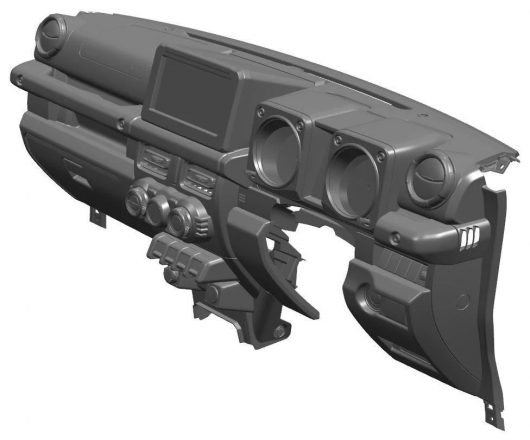 Under his square homologirana design lies a traditional chassis frame construction, which, together with the AWD system needs to make a new Jimny is quite capable off-road. He just as before can get into such a jungle, where no one dares to call none of the Nissan Juke.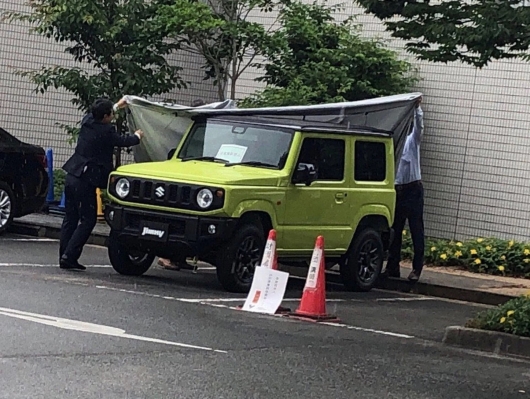 Externally, the new generation of the Jimny SUV departs from the modern forms and modern doctrine is multifaceted and complex stylistic solutions in the exterior. His looks can even be called retro-oriented, and that in fact it is. We can also say that the new model is still a bit like the old Jimny, to which was added "tablespoon" Mercedes G-Class and the "pinch" Jeep Renegade. Its quaint, but "rugged" appearance should definitely attract a lot of fans, but it is unlikely that such an unconventional design would eventually lead to a boom in sales. Subcompact SUV in the classic appearance style model for connoisseurs, not for the masses.
It is expected that all new Jimny will also be equipped with some type of semi-Autonomous technology braking (no adaptive cruise control), and led headlights.
A splash of ease inside the cabin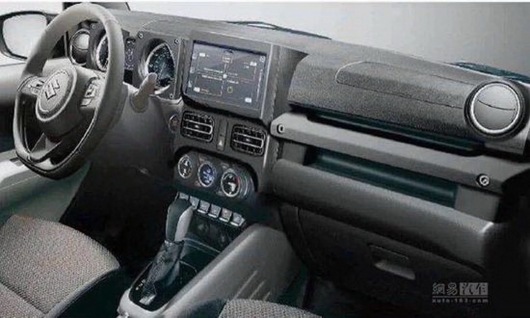 Cabin 2019 Suzuki Jimny looks very utilitarian, but in fact gets modern features such as touchscreen infotainment display that looks the same as in a Suzuki Swift, there is climate control, multi-function steering wheel, automatic transmission, and many other "chips" that we see in a more presentable car.
In the photos it is noticeable that some of the buttons are very large, probably because they want to control with gloves on…
A small number of engines
It is expected that power will flow from the base 1.2-liter atmospheric petrol engine, while the 1.0-litre turbocharged three-cylinder "Boosterjet" will be a more powerful version of the motor in some markets. The latter, according to rumors, has a maximum output of 110 HP and 170 Nm (125 lb-ft) of torque.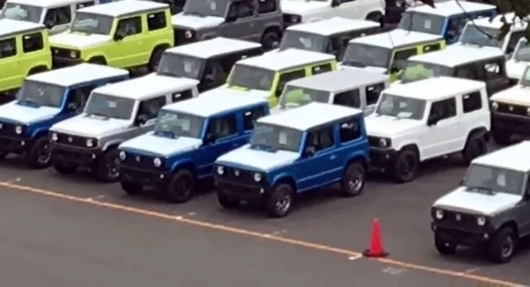 In the end, these images tell us about what we are likely to see the Jimny 2019 much earlier than originally expected. The world debut will take place at the Tokyo motor show in October. Sales will begin before the end of the year, while by the first quarter of 2019 new Jimny should be available in different markets around the world.