Skoda presented its eighth student concept
Skoda introduced the student conceptual crossover Skoda Afriq based on Kamiq
Skoda has unveiled a new student concept, created at its own Academy in Mladá Boleslav. As expected, it was the Afriq compact crossover, which is in fact a rally version of the Kamiq production model.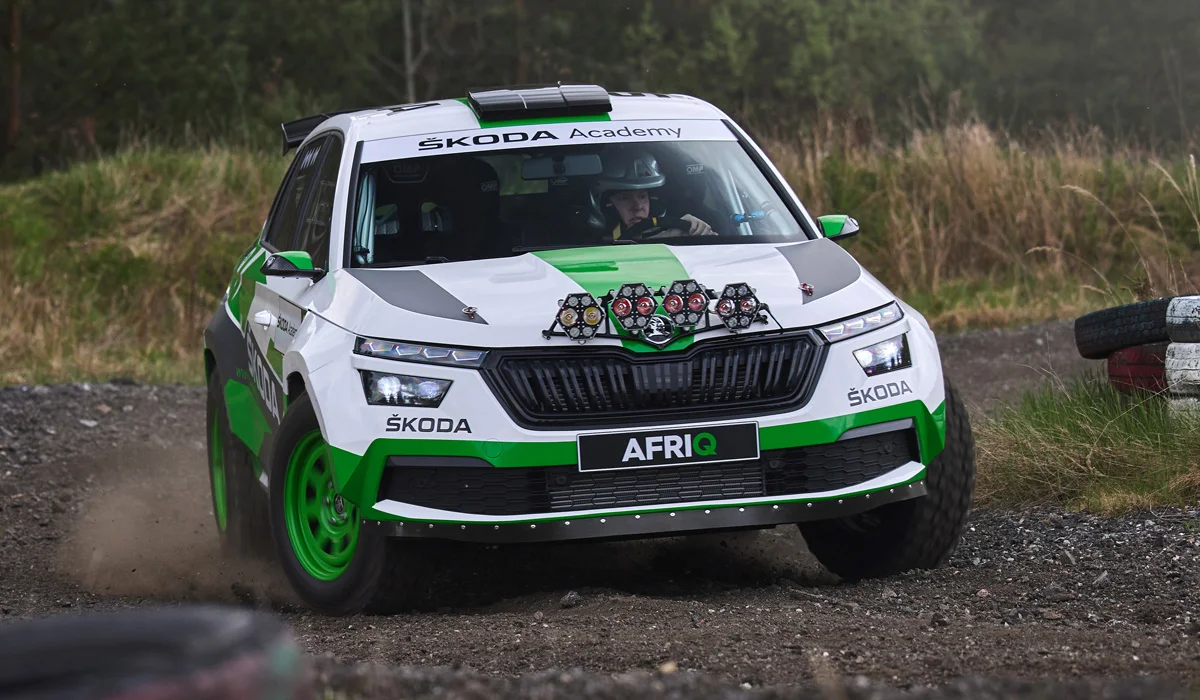 Skoda African Concept. Skoda Photos
With the name Afriq, the concept car pays homage to the legendary Dakar Rally (these races were previously held in North Africa – approx.), And technically it is similar to many other rally cars. In this part, the students were actively assisted by the Skoda Motorsport factory team participating in the rally on Skoda Fabia hatchbacks.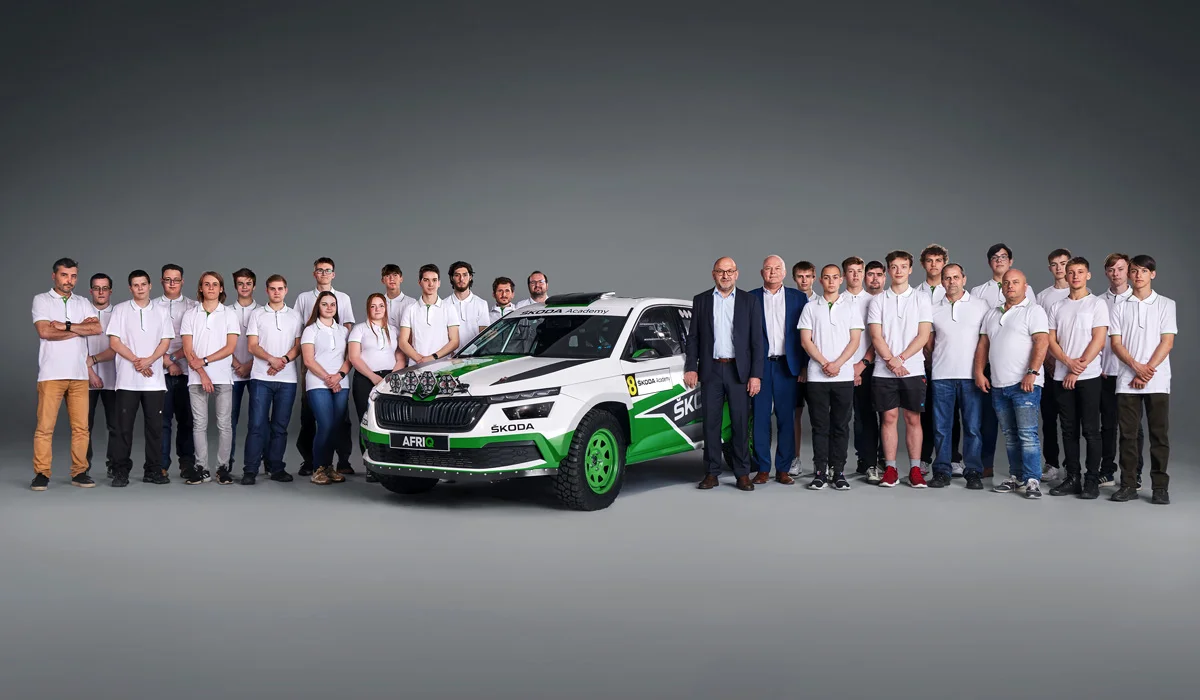 Externally and in size, the Afriq is identical to the "donor" Kamiq crossover. The only exceptions were welded rear doors, enlarged wheel arches and racing entourage, due to which the overall length of the concept grew from 4241 to 4362 millimeters.
Students of the Skoda Academy borrowed a number of elements from the Skoda Fabia Rally2 Evo racing hatchback. From him, the concept got a wing, a ventilation system and almost the entire interior, including the steering wheel, instrument panel, seats, seat belts and intercoms.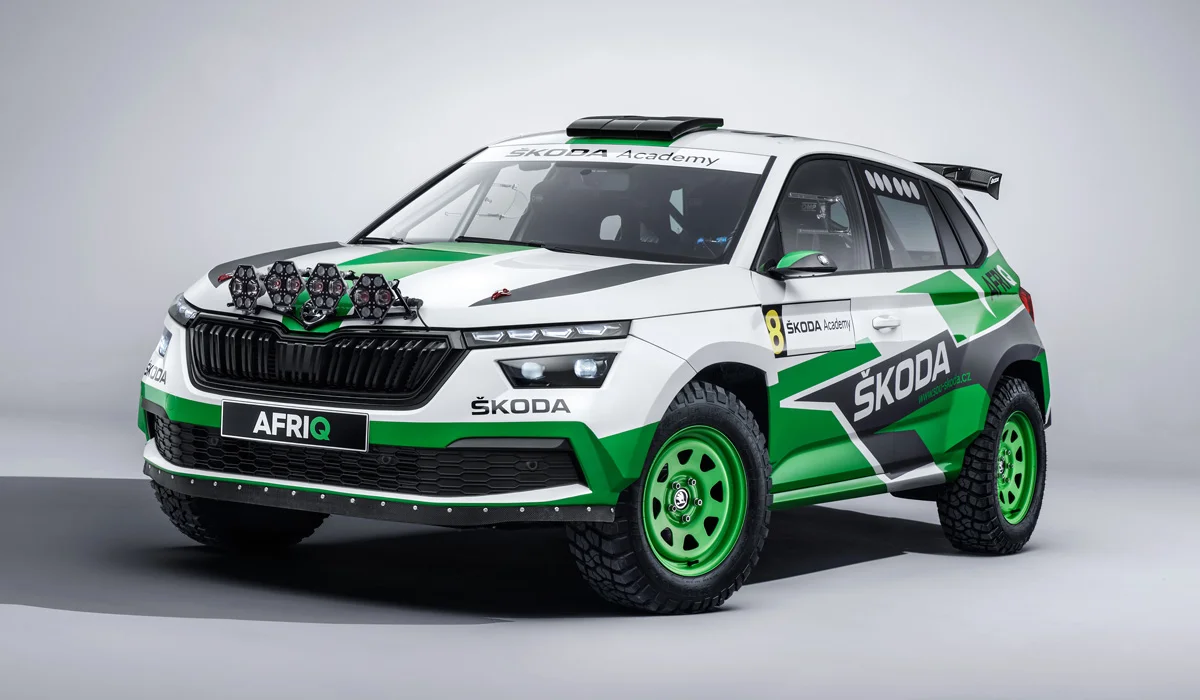 A truly large-scale work was carried out on the "technology" that Afriq inherited from the Skoda Octavia 4 × 4. We are talking about a 2.0-liter 190-horsepower turbo engine, a seven-speed DSG "robot" and an all-wheel drive system with a clutch on the rear axle. To install the latter, the Czechs had to shorten the driveshaft and literally make the entire exhaust system from scratch.
The gas tank for the Afriq was also taken from the Octavia, and for the independent suspension (in particular, the "multi-link" instead of the rear beam), the students completely redid the bottom of the donor Kamiq. At the same time, the interior is arranged so that the mass of the car was only 1350 kg, and in the rear part of it was placed a portable water generator capable of producing drinking water from moisture in the air.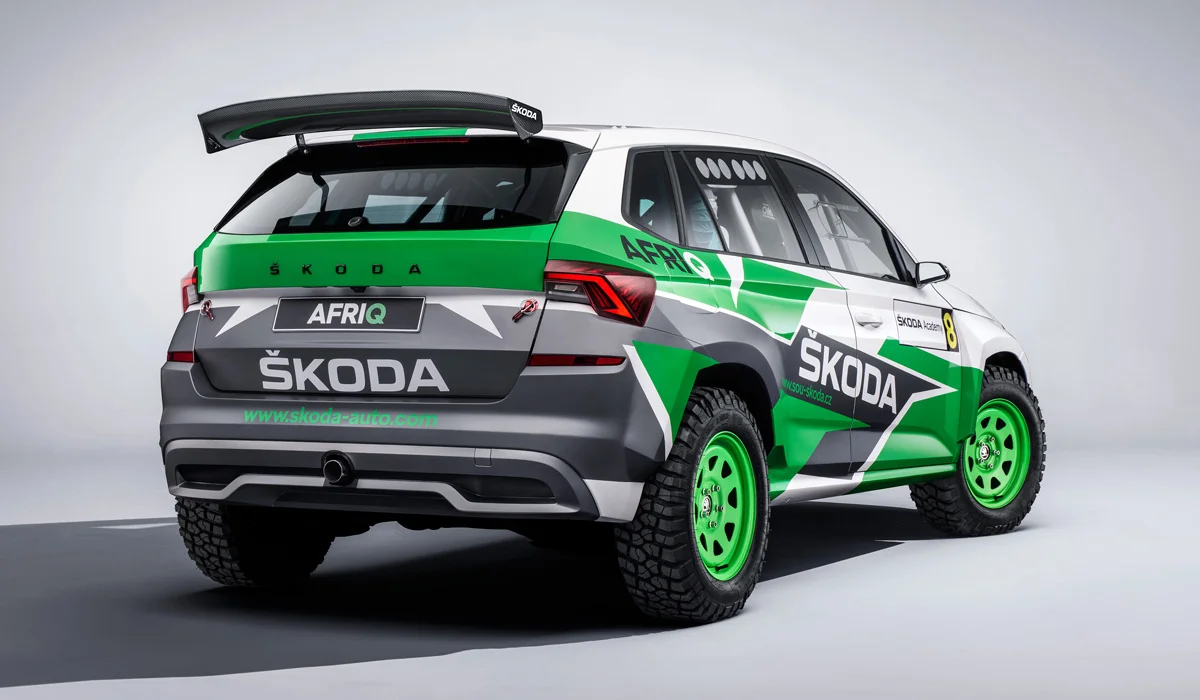 The rally Skoda Afriq will not go into serial or even small-scale production. Following the example of previous student concepts, it will remain a one-of-a-kind prototype.