Skoda Kosmiq first subcompact SUV new sub-brand
Model Skoda Kosmiq – more than a little crossover: Here's how it will look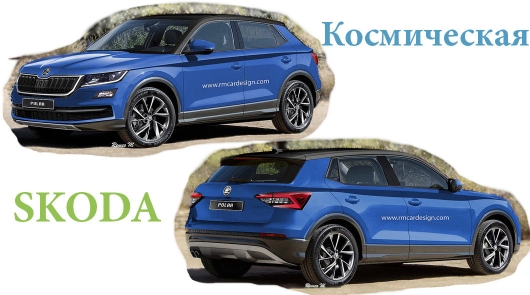 After it became clear that the departure into the sunset of history of the compact Yeti crossover is inevitable, Czech company Skoda launched an attack on the territory of the SUV from the other direction, a couple of years ago and started with the development of very large firstborn called Kodiaq. After the model was introduced and the potential clients met her with open arms, in the Czech Republic instantly came another novelty – the equivalent of Volkswagen Tiguan is smaller, but no less interesting for the audience crossover Karoq.
But for Czech Skoda is not enough, the automaker must expand the model lineup and it is, as has become clear, will occur in the direction of the crossovers. More SUVs are varied and different.
While in China series introduces Kodiaq GT – coupe-crossover and Kamiq more compact car than the Karoq, the Czechs seem interested in launching another crossover, this time in Europe, and, according to the magazine AutoCZ which quote dealer official document, they have already received the nameplate Kosmiq.
Rendering photo Skoda Kosmiq from RemcoM
If the information is correct, Kosmiq will be the most affordable and one of the fastest cars. It will share its platform with the Volkswagen T-Cross and Seat Arona, and will compete with models such as the Hyundai Kona, Peugeot 2008, Renault Captur and other famous cars.
Czech autoitalia the publication suggests that the Skoda will offer the model Kosmiq exclusively with front-wheel drive, as well as Volkswagen T-Cross and Seat Arona, with which it will share most if not all engines.
It is expected that the subcompact SUV to debut in 2019. Meanwhile, recall that Skoda is preparing for presentation of the novelty – the model Scala, whose presentation will take place on 6 December in tel Aviv, Israel.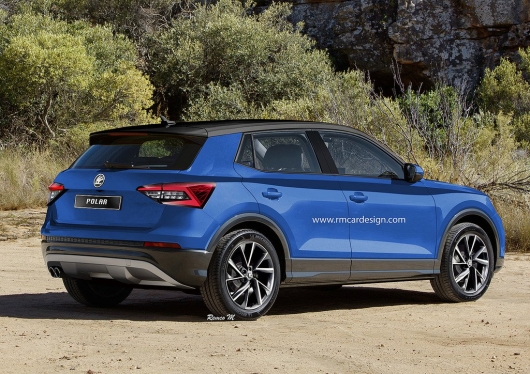 Rendering photo Skoda Kosmiq from RemcoM
Rapid successor was envisaged by Vision concept RS Concept, and will be built on the A0 architecture MQB VW Group. It will be available with five engines to choose from, dynamic suspension, infotainment system with two different screen sizes (again, your choice) and a set of active and passive safety systems.