Shows the new BMW 6-Series GT [Photo]
The first photos of the BMW 6-Series Gran Turismo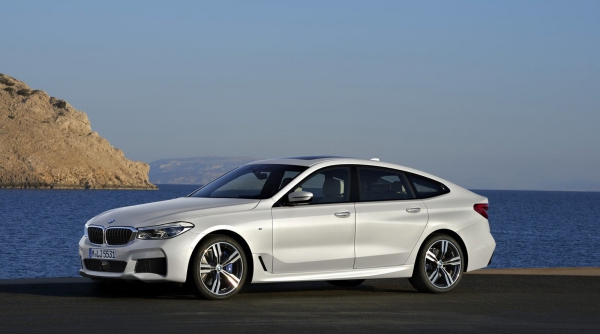 Present to you the first official photos of new BMW 6-Series Gran Turismo, a virtual appearance which was revealed ahead of public debut, which p o is likely to be held at the Frankfurt Motor Show in September.
BMW has decided to promote its new hatchback up the corporate ladder of brand names, and now, thanks Bavarian marketers to replace a few unusual, even strange, hatch 5-Series Gran Turismo comes 6-Series Gran Tourismo, who stood somewhere between the previous and more expensive and prestigious 6-Series Gran Coupe.
How changed the appearance of this unusual car in the hatchback? Not much as far as you can see in the photos with the new BMW only gave the concept a slightly more sophisticated version of appearance, plus drove it under a modern form, improving the perception compared to the car which it replaces.
A new model in the line BMW is based on the latest modular platform CLAR, which is now also used in the BMW 5 and 7 Series. And this in turn means that the car will have a lightweight design weight and the last semi-Autonomous technology.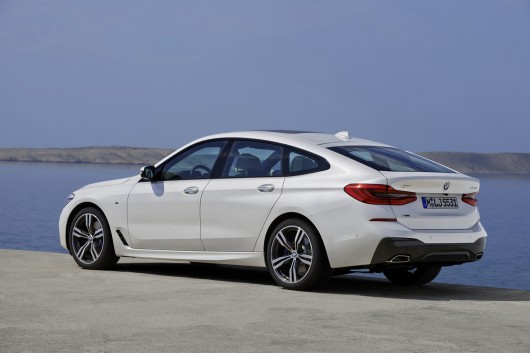 Most if not all engines in the lineup, the new BMW 6-Series GT will borrow the sedan's 5-Series and will be offered with two options of drive, rear-and all-wheel drive. Of the proposed options of engines we can expect the arrival 335 strong turbocharged 3.0 liter engine with inline "six" and a couple of other more or less powerful variants.
In the BMW claim that the model has almost perfect weight distribution is almost 50/50 and even with the three-liter motor can easily accelerate from 0 to 100 km/h in 5.1 seconds, reaching top speed at 210 km/h.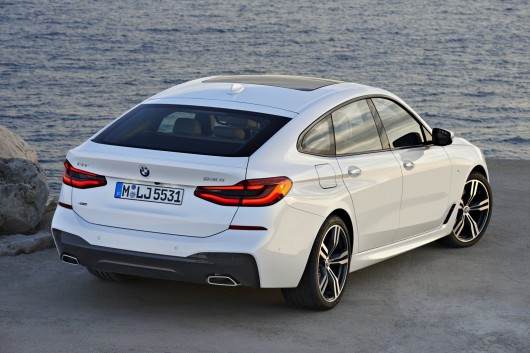 The 640i model will also be the first BMW available with Active Driving Assistance, which will include such electronic assistants to the driver, like adaptive cruise control, warning system side collision and the semi-Autonomous mode of driving, which implies the possibility for the driver to remove his hands from the steering wheel down to 50 seconds, under the condition of driving on the road. Among other options, the car will have high-quality head-up display and gesture control, know-how of the Bavarians.
The cost in the best case, will start from $70 thousand, but the maximum for this car would be able to issue over $100,000.