Sedan Aurus Senat: published photos of the interior
Shows the presidential salon of the sedan of Aurus Senate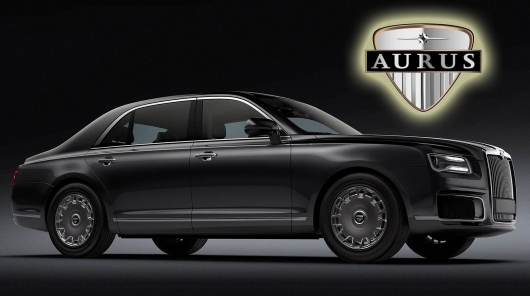 Despite the fact that the first limo Aurus was informally presented at the inauguration of the President of Russia Vladimir Putin, 7 may this year, the excitement around new products does not abate. Everyone is interested to learn about the unique model. People are interested in not only the appearance, technical characteristics (the most important of which we already know), but the interior of the premium sedan, which should revive the lost art of manufacturing luxury limousines for the first persons of the state and for the first time in the history of modern Russia and the Soviet Union to bring the industry the mass production of luxury cars.
Today on the Internet appeared the first spy photos of the interior of the armored limousine. The photo was taken at close range, in good enough quality, so consider the nuances of saloon model Aurus Senat without difficulty. In everyday life the car looks so:
Armored version of the car included in the presidential motorcade
As if waiting for the right moment to publish official photos of the interior, the developer Aurus launched a website where you can explore the interior of the model Aurus Senat. Coincidence or not, but the promotional website was launched right after the appearance of spy shots of the interior in the Internet. Here are pictures of the inside:
Screens the instrument panel and infotainment system. Don't want to get ahead in their assumptions, but the electronics system is clearly reminiscent of the Mercedes S-Class. Let's see what the official representatives say at the premiere models at MIAS-2018.
By the way, most likely it is, the screens can apply from the same manufacturer, who sends the parts to the Assembly plant of Daimler, it is known that 30% of the car will be produced in the US, the rest will be ordered from specialized manufacturers worldwide, used by all major producers.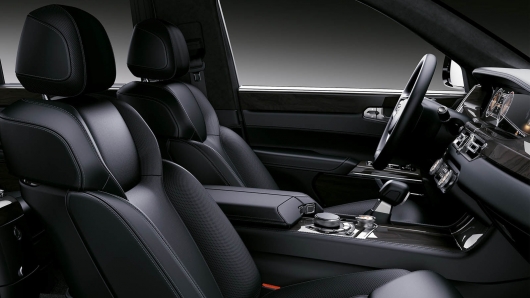 The interior looks nice and really inspires confidence. To say that the model was collected and for the most part developed in Russia, does not work. Because in our country for so many decades don't make luxury cars, not to mention the models are able to compete with modern foreign models. This is really the level of premium cars, and higher S-Class.