Scale model cars 1:8, which are like real cars
This is the most expensive gift on New year for motorists (it is a "toy")
They say the first 40 years of childhood are the most difficult in a man's life. Well, maybe those who said something right. We do sometimes behave like children and often do irrational things extrinsic to adults. In particular, this behavior is inherent to the collectors who believe that a month is spent for nothing if the collection has another novelty. This absolutely does not matter what it is – on match boxes or on real cars.
A special direction among motorists is collecting plastic model cars. It's not an RC car, but large-scale copies of the originals, but among their manufacturers very notable instances of models which have a particularly thorough detailing.
Minichamps, Spark, Ixo, "Tantalum", "Our auto industry", Norev, Schuco, Agat … if you suffer from simulation, it is highly likely that the names of these manufacturers will instantly come to mind. Yes, now it is a hobby difficult to call child's play, too much is costly. Even domestic scale models are worth decent money, not to mention the fact that a large collection in General can be assessed on the weight of the gold.
But, as you know, the aesthetes, have chosen the modeling of his passion, as any other product on the market, scale models are also divided into different segments and classes according to price. On the top of the food chain is "Amalgam Collection", the only manufacturer of scale vehicles, which lifted the art of making "toys" out of reach up to this level. Their masterpieces are like tin soldiers from the national "Russian Vityaz", the world's best manufacturer of military-historical tin miniature.
But what makes the car so special Amalgam? The truth is that there are many factors that influence it: quality of production, level of skill when creating models, exclusivity and, not least, price. The price for the exclusive needs to be high, yeah. This magical recipe.
If you are still not familiar with the creations of the company, we invite you on a photo tour. Enjoy!
P. S. I Almost forgot. If you want to buy your husband Modeler, production vehicles such a model, he will be in seventh heaven. The only price… however, everything you learn below.
Ferrari 250 GTO
As you can see by the number of models represented in this list, the Ferrari seems to be the favorite brand of Amalgam. A good example is the Ferrari 250 GTO that in my life competed in the "24 hours of Le Mans" in 1962, with Pierre noble and Jean Gish driving, and now this model can be buy on the shelf.
On sale for $ 685, this is one of the most affordable offers.
Price: $685 (45.588 rubles)
Ferrari 250 LM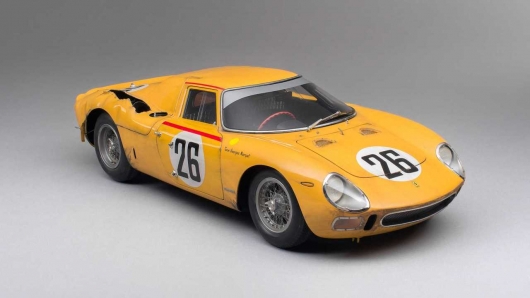 Created at a scale of 1: 8, this model pays homage to the Ferrari 250 LM, vanavasa under the baton of Pierre Duma and Gustav Gosselin.
It looks exactly the same as the real model 250 LM at the end of the 24-hour race in 1965. "Amalgam" recreated the damage received 250 LM, including the mutilated rear right side of the aluminum case caused by the explosion of the right rear tire during the race.
Price: $16.625 (1.106.000 rubles)
Ferrari's 70th Anniversary
With a special series in 1:18 scale, Amalgam joined the celebration of the 70th anniversary of Ferrari, having created a series of miniatures of some of the greatest models in history, including the 488 GTB, the 488 Spider, California T, F12 Berlinetta and Lusso GTC4.
Price: depends on the model
Ferrari F430 Spider
Exclusive model in its present form. Yeah, not a classic single line rich. Here is an example of quite a modern F430 Spider was produced from 2004 to 2010. This model in scale 1: 8, which is exactly the same as a luxury car, including its engine.
Made definitely beautiful and talented, but somehow we think the classic shapes are more suitable to put them on the shelf.
Price: $6.860 (456.000 rubles)
Ferrari Laferrari Aperta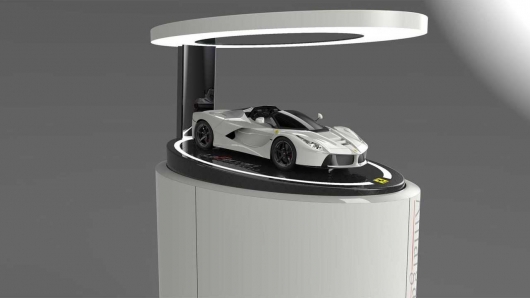 Exclusive amongst the exclusives. All 209 units in scale 1: 8, and the price 737.000 rubles each. Well, theoretically you can get the Ferrari of your dreams and make him live at home. In your living room will stand an exact copy of a supercar of your dream or store in the garage. Understand the price tag like a real Lada Vesta. But we warned that exclusive models are very expensive.
Price: $11.084 (737 thousand)
McLaren Ultimate Vision Gran Turismo
A series of models based on hypercare McLaren Ultimate Vision GT, a virtual prototype created for Gran Turismo. This model is a limited edition of 92 copies, available in three liveries (color schemes): Performance, Noir de Noir and Ulterior Future.
Reproduction Amalgam a length of 60 cm, and its development was managed by McLaren design Director Robert Melville, who also participated in the process of creating a prototype for Gran Turismo Sport. Therefore, the accuracy and detail are there will be a maximum.
Interestingly, the first model was exhibited in the Center of design of McLaren, and the second was delivered Kazunori Yamauchi, the legendary Creator of video games.
Price: $8.324 (554.000 rubles)
McLaren Senna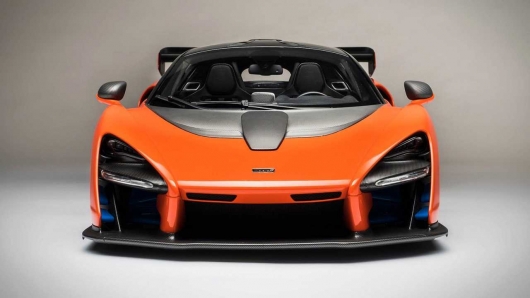 With the price of the original in 837.000 $ scale model is 100 times smaller. Provided that every dollar not even a millionaire can afford such a luxury, at least due to the fact that all real model Senna was already sold out, with acquisition of New large-scale car 1:8 very relevant. And "only" $8,324.
If you are looking for more exclusivity, you can choose the version to order. In this case, you can choose body color, tinge salon and design of alloy wheels.
Price: $8.324 (554.000 rubles)
Engine Bugatti Chiron
"Amalgam", reproduced not only cars, but also individual elements such as steering wheels or F1 engines. Indeed, the reproduction of the transmission Bugatti Chiron is impressive.
The creation took 2500 hours of development (almost as much as the real engine) and an additional 220 hours of work to assemble each instance. Assembly involved no less than 1,040 items! Now you understand why everything is so expensive?
Price: $9.505 (632.000 rubles)
The Porsche 919 Hybrid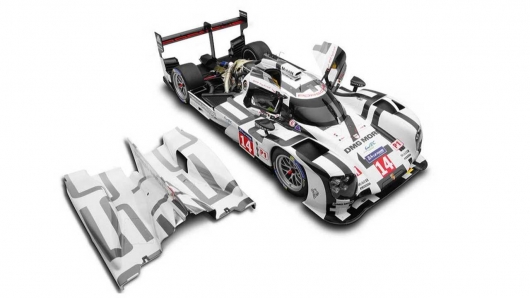 919 Hybrid, which competed in the 24 hours of Le Mans in 2014, follows the original to the smallest detail, but on a scale of 1: 8. It is the result of over 3,000 hours of work and use of revolutionary technologies such as digital printing.
Doors of this model open to access the passenger compartment is identical with that of a real racing car. Engine cover can be lifted, revealing a hybrid system powertrain with a turbocharged 2.0-liter engine.
Price: $10.300 (685.000 rubles)
Scuderia Ferrari SF16H
"Amalgam" is also closely working with the products of Formula 1, and this family of racing car Ferrari is the proof. It includes cars, which were driven by Sebastian Vettel and Kimi Raikkonen in the season 2016. Racing car for desktop is available in scales 1: 8, 1:12 and 1:18. Prices range from 1995 to 5460$.
Price: $5.460 (363.000 rubles)