Rolls-Royce with the help of Dawn remember the roadsters of the 1920-ies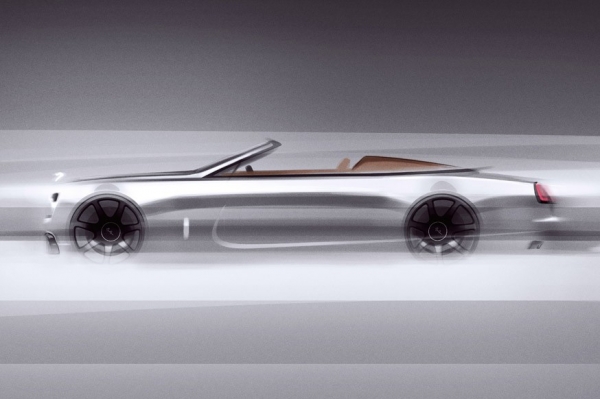 The British company will produce only fifty pieces of the car in a special version of the Silver Bullet.
In Rolls-Royce were very generous with the design sketches of its new collector's car – it will be double Dawn Roadster Silver Bullet. As noted in the company, the special version of the model will be a kind of "ode to the roadsters of the 1920-ies", as well as the decadence, frivolity and audacity – everything that is consistent with the lifestyle of the gilded youth and Hollywood actors of those times.
Themselves roadsters of the 1920s in the Rolls-Royce named the rare and glamorous. A new series called Silver Bullet will probably be the same. It will include just 50 copies of a double Dawn. Their distinctive feature will be the Aero Cowling fairings that are available for the model optional. They are made of carbon fiber and aluminum, mounted behind the front seats and make a convertible Roadster. While collectible cars wind screen on the back of the pads is made of titanium.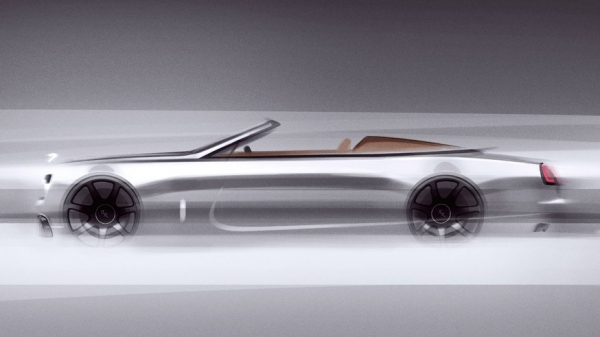 Car series, whose name translates as "Silver bullet" will get body painted with the new silver "ultrametric". Also this Rolls-Royce Dawn tinted optics, and black inlay on the bumpers, the details of carbon fiber in the cabin, and seats trimmed in quilted leather with contrast stitching.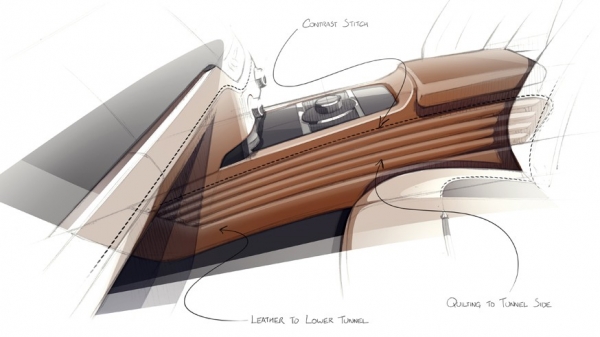 Information about the motor car, the company has not yet declassified. Perhaps under the hood of this car is standard engine – 571-strong biturbomotor V12, 6.6 litre with a torque of 820 Nm. The acceleration from 0 to 100 km/h from the usual Dawn takes 5 seconds.
Another option – a two-seat Roadster will feature the same engine as that of the Black version of the Badge submitted in 2017. We are talking about the same engine, but its impact is 601 HP and a maximum torque of 840 Nm. This car accelerates from 0 to 100 km/h in 4.9 seconds.
Either Dawn Silver Bullet can get another version of the same engine, which is equipped with a sports variant of the model developed by the Spofec division. His previous volume, and number of cylinders, however, the power is boosted to 686 HP and torque to 980 Nm. On acceleration from zero to "hundred" such car takes 4.6 seconds.
In Rolls-Royce have not yet called the price tag of the Roadster Dawn Silver Bullet. It is expected that it will cost considerably more expensive compared to the conventional model, the cost of which is 290 thousand pounds (equivalent to about 26.8 million rubles at the current exchange rate).