Restyled the Chinese equivalent of "UAZ" BJ212 on sale
Giant automotive company from China BAW declared
the start of sales of the redesigned SUV BJ212. In China, this
the car is produced for 56 years as the analogue of the Soviet GAZ-69 and
UAZ-469.
According to information which appeared in the Chinese media, updated
the version of the SUV will get some exterior tweaks and will be
more secure.
BJ212 has a frame construction, had an independent front
suspension with double wishbones and rear axle
installed the springs and the control rod.
The power unit of the updated car will be turbocharged
engine Mitsubishi capacity of 1.5 liters capacity of 136
horsepower. To transfer this power to the wheels will be
5-speed manual transmission. The novelty is equipped with a rigidly connected full
drive.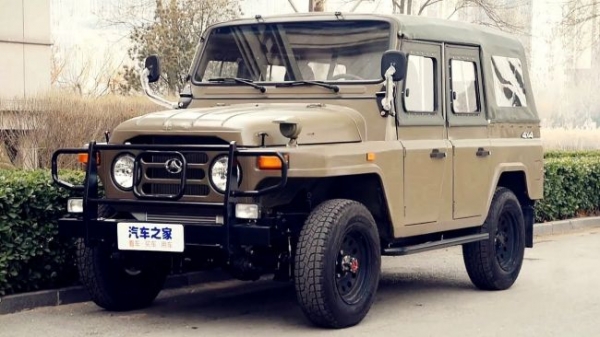 According to the information received, the car was equipped with anti-lock
system, the middle seat belt in the back and headlights with
automatic correction.
The cost of the updated SUV BJ212, in terms of
the Russian currency, will vary from 800 thousand to one million
rubles.