Restyled Mitsubishi ASX 2017 in Paris
2017 Mitsubishi ASX to premiere at Paris Motor Show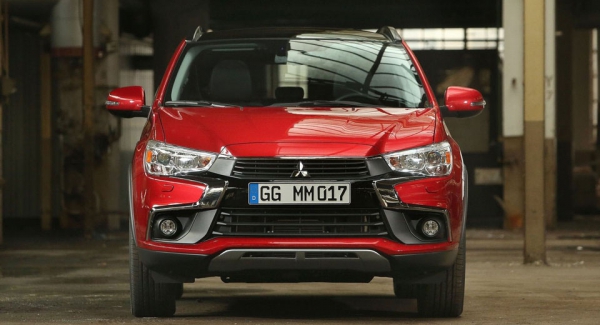 Mitsubishi ready to go further in its development. Updated the line of cars Japanese companies appear updated and restyled version. One of these updated versions was the Mitsubishi ASX crossover. And before the beginning of its serial production to the Japanese in detail demonstrated it at the Paris motor show.
Rumors about upgrading urban mini crossover went long enough. It has been many assumptions, which will be a novelty. Whether it's a facelift or updated model and if Mitsubishi will go the latter route, how it will change your car? Then some autoitalia bet on a complete change of style and borrowing it from a concept-the Mitsubishi XR-PHEV, a compact hybrid hatchback with a 1.1-litre turbocharged MIVEC engine and a small electric motor. The assumptions did not come true. While ASX has experienced medium to small restyling, with a full upgrade of the model we will see later, probably in about two years.
Of clearly visible changes – updated the front part of the automobile, ASX has received an updated in the style of "Dynamic Shield" radiator filesresearch (by the way, its style was almost completely borrowed from the concept crossover), added a new antenna shark fin, changed the rear row of seats, updated upholstery. Will install 18-inch wheels and avtosistemu rear mirror.
And last, but very important update, ASX 2017 model year will get a new engine, a 1.6 liter diesel engine of 112 HP maximum power, supplemented by a system of Stop&GO for increased fuel economy. For diesel engine it will be possible to connect a manual transmission, but also select from full and front drive.
Mitsubishi ASX has become one of the most popular models of the last time for the Japanese automaker. The company sold more than 1.1 million of these models worldwide since launch in 2010, that automatically made the ASX's second most popular model after the Outlander.
2017 Mitsubishi ASX