Renault introduced the SUV based on the Logan
Renault Logan unveiled its off-road version
In early August, the social network VK was published spy photos of the Renault Logan Cross on finishing the test. The main difference from the ordinary version of the workers was the presence of an enlarged clearance and the addition of the prefix "Cross"* to the model.
*In the end it turned out that the model have a slightly different signature prefix to the model name – "Stepway".
In order to embellish the appearance of modified news, rumors, AVTOVAZ even noticed that this sedan will be the first time in the line automaker. We are talking about the world premiere.
Anyway, the real changes of the model are in fact few, however, official until the virtual premiere means to increase our family from three versions: Logan Stepway, Sandero Stepway and Dokker Stepway utility. Officially, all three versions will appear at the Moscow motor show in late August.

As mentioned above, the model received the "off road design" which is highlighted by the addition of the plastic protection of the body, increased ground clearance 195 mm. the Cars in this series are differentiated from the regular versions, black roof rails and protective panels on the front and rear bumpers. New gloss black trims on the exterior mirrors are also present.
The picture is complemented by 16-inch two-tone wheels "Expression" and a new color scheme for the models Stepway City (a new modification of the model of "urban" SUV)
Inside, depending on the model version, set a new multimedia system MediaNav 4.0 connectivity AndroidAuto and CarPlay, a new steering wheel as well:
The remote start system Renault Start (set as extra option), developed specially for the Russian market;
Climate control;
Full heated surface of the windshield;
Heated front seats;
Heated side mirrors;
Air conditioning;
Rear Parking sensors are also present.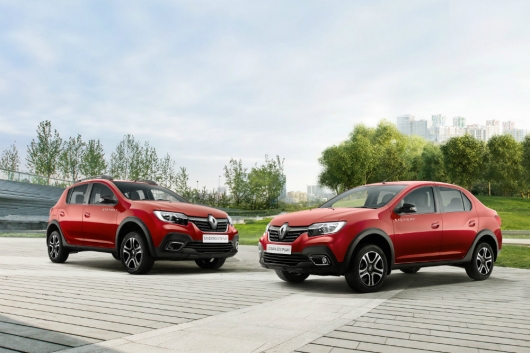 The cars will be available in versions with engines of 1.6 litres with different power: from 82 to 102 and 113 horsepower. To work the motor will be mated with a mechanical and variable speed transmissions.
Renault Dokker Stepway will be equipped with petrol 1.6-liter engine capacity of 82 horsepower, or a 1.5-liter turbo diesel engine with 90 HP and five-speed manual transmission.
Sales will begin in the fall of 2018. Production will be organized at the facilities of AVTOVAZ.