Renault Duster is presented in the form of a pickup truck
This truck is a Renault Duster from Romania for sure will intrigue you
Renault (Dacia) never thought about the preparation for the launch of the Duster in the back of a pickup truck. But in vain! After all, it seems there is a demand, it proved one of the Romanian family firm which not only made the model of "American style" based on the Duster SUV, but also published the first photos and technical specs.
So, this company called iOn, and it is quite well-known in Romania and abroad. During the existence of the GDR, the then state-owned enterprise engaged in the car, promoting the Romanian Aro SUV type. But with the fall of socialism, this company, like many others, went bankrupt and left for years in obscurity.
In our days it is a thriving firm, as evidenced by the scale to which manufacturer is suitable for small-scale enhancements to the world-famous cars.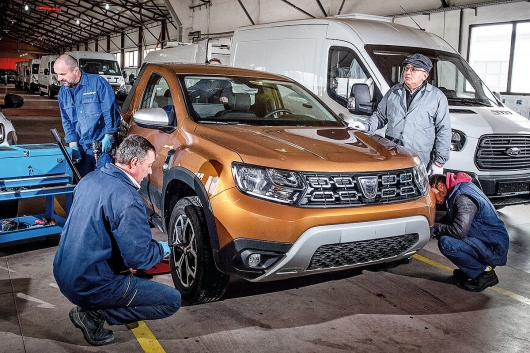 If you take the example of a recently created a prototype of Dacia Duster, as claimed by the creators, the car was about 60% of the original, the remaining 40% of changes were introduced by them.
To build plan to obtain from factory prefabricated. Rear doors and rear seats will not be there. Naturally, the rear part of the body is also removed. Thus freed, the area is 1.7 square meters to 1.37 meters. The estimated carrying capacity depending on configuration – from 450 to 500 pounds.
Many parts of the car to facilitate masses are made of plastic. Plastic tray in the trunk – local production, side members and rear door is made of fiberglass. In case of rain or melting snow is thought out and the drainage system.
Rear mounted external socket for 12 volt, in the back of a trunk of a system of rails with loops for cargo and led lighting.
As for the interior, there is one very important for the convenience of the thing – seats (driver and passenger) can move back. This is extremely important for long trips and the comfort of being inside a cabin is small. Installed in the rear wall is cut a large window for easy viewing.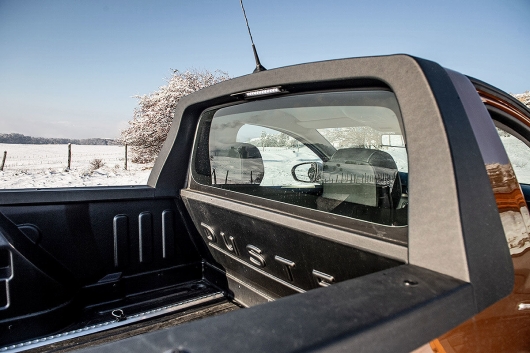 Drive type is unchanged, the prototype operates in a 109-horsepower, diesel engine with all-wheel drive. On request are available additional services that will make the Duster more capable off-road underbody protection for engine and gearbox or, for example, an additional tank. Who wants to, can order the Duster with the new springs, thereby raising the ground clearance to 330 millimeters.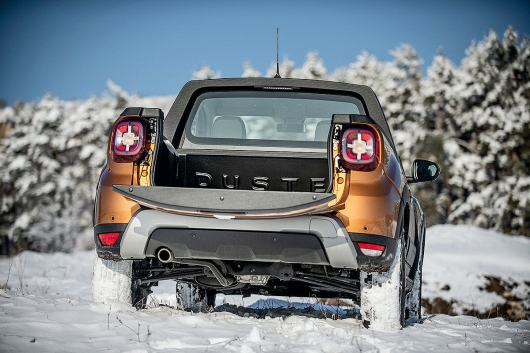 But it's all in the future. While the company engaged in profound alterations of the cars, brought the model only on finishing the test. How much will it cost and when will appear on the market in Europe is unknown. But many assume that soon everyone will know.