Quiz: guess where the real logos of famous companies
Test: can you distinguish the real from the logo of famous brands from fake?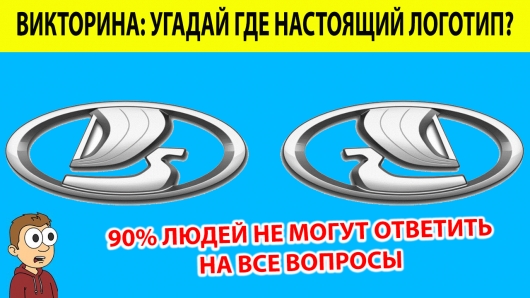 Well, what are you ready for another our quiz? This time we decided to offer you not just a generic test, where you have to distinguish the real logos of famous brands from the not real.
Some of the questions you answer quite easily. But some of the questions we are sure will drive you into a dead end. Or are you the connoisseur of all popular companies in the world? Then go ahead. In this case, you will not be able to answer all the questions. However, we think that such people will not be much. According to statistics on all questions can be answered only 10% of people.
We hope our new, more challenging quiz you will not get tired and will be interesting. Also offer our other tests and quizzes on various cars themes.
So there you go. Good luck!