Published pictures of the interior of the new Genesis G80
Brand Genesis has put a new generation of G80. Simultaneously, in the Internet there were pictures of beauty news and information about
future power units.
Petrol engines will be two, with a volume of 2.5 and 3.5 liters. Both
will be equipped with direct injection system and the turbine. About
diesel range of engines it is known only that the company decided
to waive the three-liter engine.
Luc Donckerwolke, who in addition chairs the Executive
Vice-President, is the chief designer of Hyundai, explained
the idea of the appearance of the car. It is assumed that the radiator
the grid will become the emblem, and headlights will represent two lines
wings.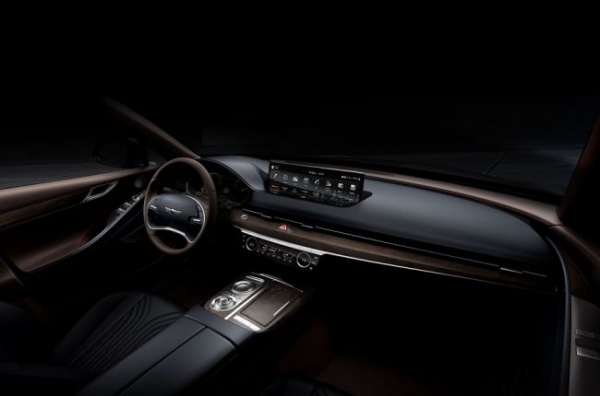 He also shared that the selected design language was "Athletic
Elegance". Artists the brand have tried to look to combine
hardly compatible athleticism and elegance.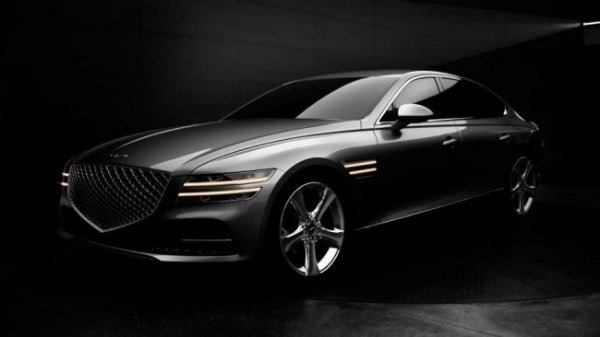 Now, a new grille and two lines of optics that cover
car from all sides, will be the designer's signature
elements of Genesis. The new car designers have tried
combining the classic profile of the sedan and sleek coupe with the perfect
proportions rear-wheel drive.
The driver and front passenger now will be a great
open space, the center of which will be a huge display
15 inches. Thin unit gratings of ventilation is visually
stretch the width of the dashboard.