Prices announced for Volkswagen Touareg third generation
The third generation VW Touareg – advertised price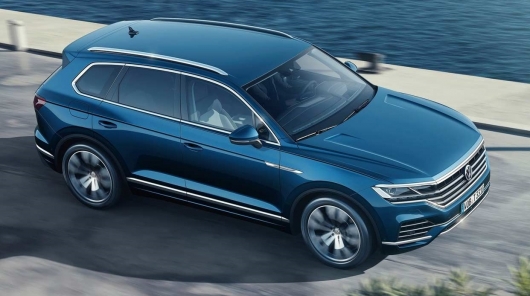 Volkswagen has outlined the price tags on the new, third-generation Touareg SUV. There are three specifications of the model, which will include several petrol and one diesel engines.
The minimum price for the base configuration "Respect" matches 3.299.000 rubles. Recall that the restyled second generation had to pay at least 3.059.000 rubles, which is 240 thousand rubles cheaper.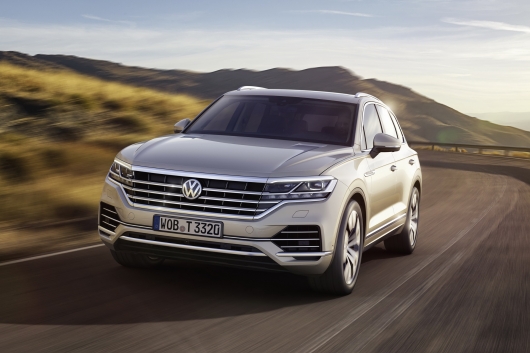 In addition to the petrol 249-strong motor (370 Nm of torque from 1,600 to 4,500 rpm) the 2.0 liter equipped version of the SUV include:
Safety technology – detection of driver fatigue;
Control system tire pressure;
Automatic differential lock;
The cabin is fitted with multi-function steering wheel, leather front heated seats and elektroregulirovkami. System of automatic control of high beam and led lights are also included in the initial version of the model.
Another petrol model, this time a 3.0-liter, has more serious potential, and picking it will be better, two to choose from: the "Status" and "R-Line".
Status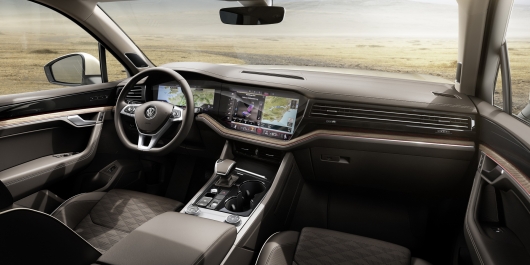 The average grade Status improved adaptive air suspension, Keyless access system to the salon and start the engine. The tailgate with electric drive, there is a reversing camera and Parking aid.
The cost version with a 2.0-liter engine – 3.739.000 rubles, with 3.0-liter power unit – low 4.439.000 rubles.
The power of the model will correspond to 340 BHP at 5 – 6.4 thousand rpm torque – 500 Nm exactly starting t rate 1,370 rpm to 4,500 rpm. As you can see the shelf very long, and the moment comes almost from idle.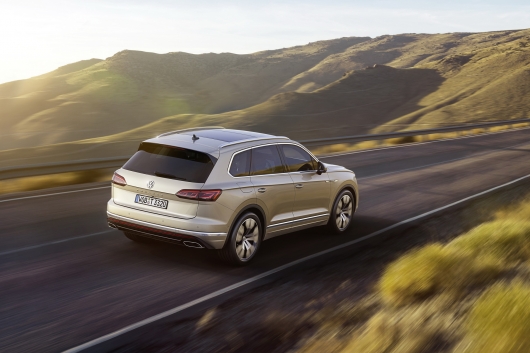 Diesel model in the basic configuration "Respect" would cost more than the base gasoline engine – 3.749.000 rubles. Under the hood diesel V6 power of 249 HP, corresponding to norms of Euro-6. As with petrol, is connected to a full four-wheel drive through an eight-speed automatic transmission. More advanced equipment – "Status" will cost 4.189.000 rubles.
The coolest version – "R-Line" on the two models will cost from 4.789.000 rubles for petrol version with a 3.0-liters and 4.539.000 rubles for diesel.
What it will include? The dashboard, infotainment system with a modern interactive interface, which can be controlled by gestures. Electric front seats can not be re-entered, the model is equipped with a memory.