Presented "modified" Toyota Hilux
Tuners one of the automotive Atelier modified pickup
Japanese-made Toyota Hilux VII generation, setting him
the new powertrain.
So, as a result of improvements under the hood, installed a 6.2-liter
motor power of 457 horsepower. With him running
manual transmission, all-wheel drive system and custom
exhaust system.
Exterior "modified" pickup has new wheel
disks and glued on the bottom of the body film vinyl that
adds brutality and makes the car more sporty.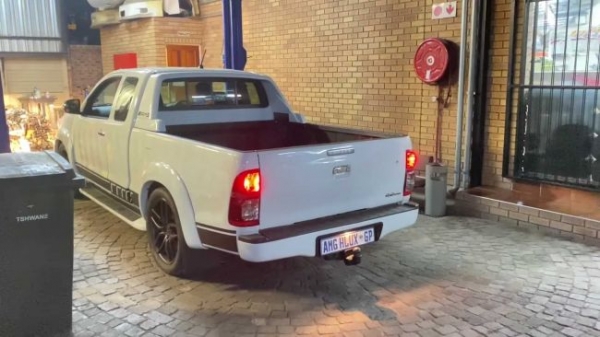 The cost of improvements is not made public, because the tuners plan
to improve the salon, making it more convenient and comfortable. Not
is possible that will use a new high-quality material
finishes and has a modern multimedia system.
The timing of the completions facilities is not announced.
After completion of all work the car will be offered for sale.
Its implementation will allow the tuners to receive the funds for
the next interesting project.