Our Hollywood show action film from cutting records with DVRs
The film award "Oscar" for the thread with the DVRs: the trailer video
"We are here dealing with nothing other than complete disrespect for the law": the film "Smokey and the Bandit".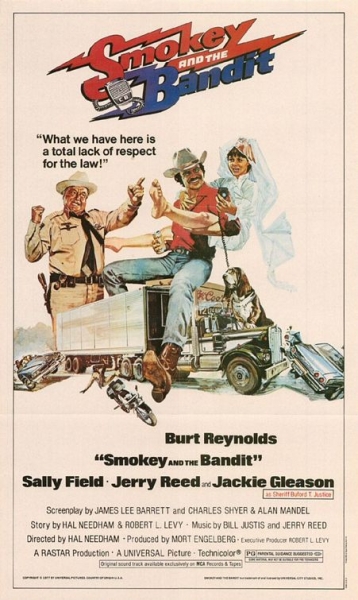 A poster for the 1977 movie "Smokey and the bandit"
Perhaps, this phrase, in narrow circles of fans of the last century has become winged, it is best to describe what is shown in the trailer for the documentary, sent to the list of nominees for the candidates of the Academy award.
The eternal story of the infinite as the Russian road, but no less action-Packed. Probably only Hollywood swing can correctly convey the atmosphere of automotive Armageddon, which locally and from time to time on the roads and areas of our vast country.
Large drama of ordinary people happen on the roads around us constantly, though we do not notice. They exposed the whole essence of a person, and not always it is pleasant to us. It is possible to understand yourself you need to look at others? And cinema, we will certainly help you!
In the trailer for the film "The Road Movie" directed by Dmitry Kalashnikov you will see all the kick – ass visuals, cool soundtrack, amazing plot twists, "tricks", made by Amateurs, and the wrong side of automotive life, with which none of us would want to face in reality. Take a look:
Interestingly, the Oscar statuette in his pocket?