On these sleds of the Koenigsegg Agera RS have to drive Santa Claus
Koenigsegg Agera RS is a supercar and a snowmobile in one person
The sled is in fashion now, because the New year coming up. Remember the "sled", made of the Dodge Challenger Hellcat?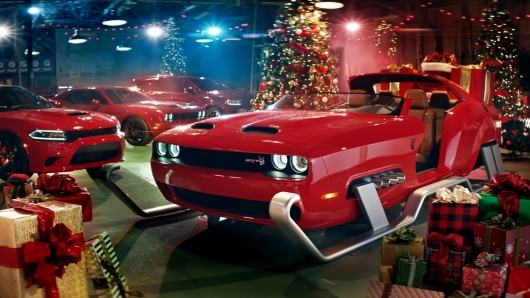 The Sleigh Of Santa Claus Dodge Challenger Hellcat
So, forget about them. Because in the Internet there is a much more interesting concept (albeit virtual), rendered efficiently with the use of the coolest hypercar Koenigsegg Agera RS. And why would the Swedish engineers did not look at the design and not to bring this project to life? The snow this year fell to their knees, in Sweden, too much snow in the winter, so come on, Christian von Koenigsegg, set up a task to its craftsmen to create the project in reality!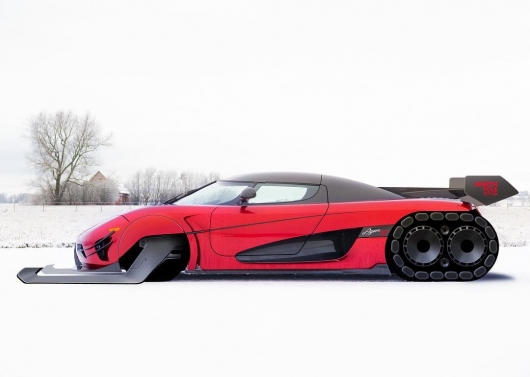 Responsible for this computer-generated rendering of a file is the designer, Marcello Raeli, who posted his creation to Instagram with the caption: "I did it in haste, for fun, in the holiday spirit…and then it was decided to put it in holiday cards! Happy holidays!"
Thus, if we assume that the basis for the drawing was the model Agera RS (and no doubt), hypothetically drive these rear tracks will be done with a 5.0-litre Biturbo V8, which on the model Agera RS has a significant capacity of about 1.160 HP and 1,280 Nm of peak torque, and that's without taking into account package "1 Megawatt", which increases all the indicators to 1.360 HP and 1,370 Nm, respectively.
In General, all very cool and unreal, so unreal that it simply does not exist. Oh, and sorry, but what a Christmas miracle?.. Maybe make a wish and then everything will come true?