On the ring road filmed UAZ Patriot with automatic transmission
Fully masked "Patriot" has been busy on the Ring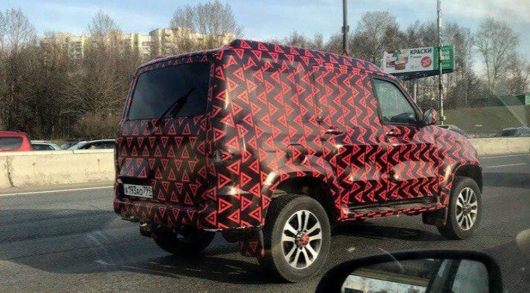 Camouflaged from head to toe the Car under colorful camouflage which reviewed the familiar contours of the "Patriot" was spotted on the ring road in a convoy of two other difficult off-road vehicles.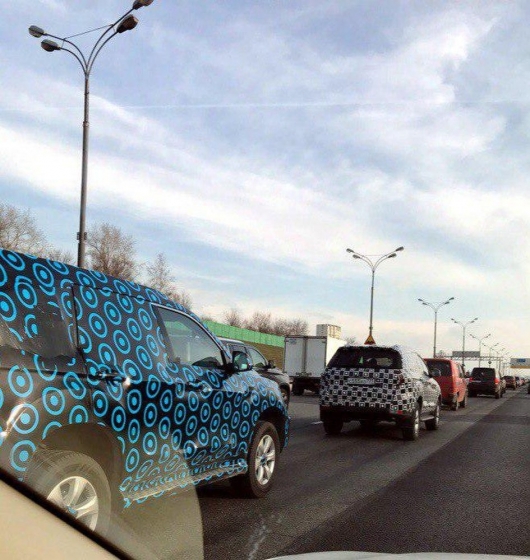 Photo taken from the site rg.ru
All three SUVs have a very high degree of camouflage in three different colors: red, white, and turquoise. Under red triangles and lurks the familiar powerful side of the domestic utility vehicle for hunters, fishermen and villagers. As written on the website "RG", the other two jeeps were also identified. Under the white-black film was supposedly the model Foton Sauvana, under turquoise protective film saw another Chinese Haval H9.
It is assumed that testing is conducted in the framework of the development of new systems and components for the next generation of UAZ, which since September of 2018 will get a new engine cooling system, and in March of the following year, the Russian "Patriot," the French will put an automatic six-speed hydromechanical transmission 6L50 Punch Powertrain.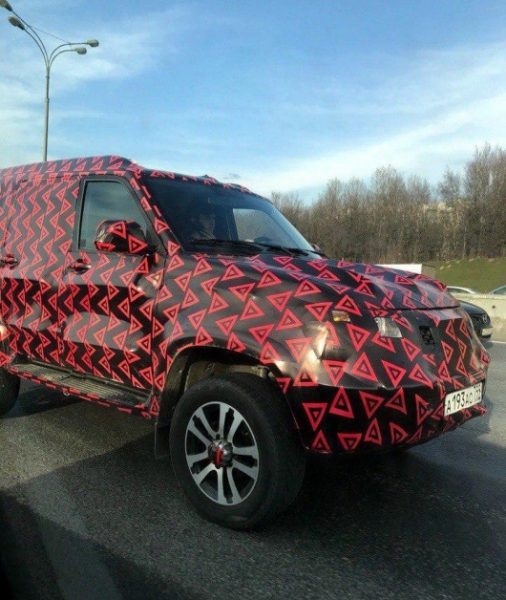 Photo taken from the site rg.ru
Later, in 2019, the SUV will be equipped with and upgraded gasoline engine ZMZ-Pro, with a capacity of 150 HP, which will go from the new beginning of the year – UAZ Profi. From the "Pros" will go to upgraded front axle, which will reduce the radius of turn due to the changed, thanks to the other steering knuckles, 6 degrees of angle of deflection of the wheels.
In salon there will be handles on racks that you can stick to.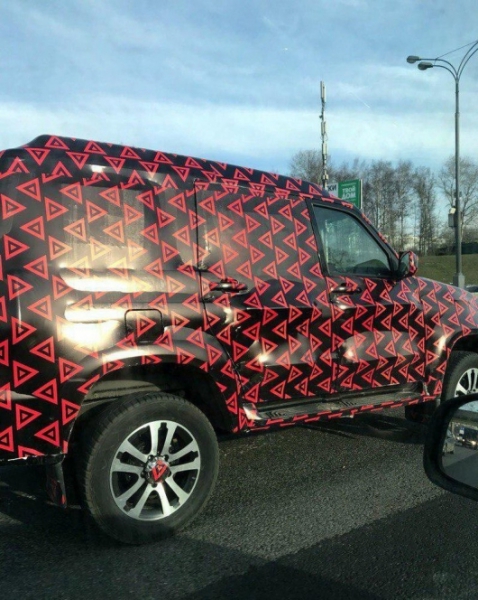 Photo taken from the site rg.ru
Apparently Ulyanovsk just testing his SUV automatic transmission with a new engine, on a new bridge, parallel to comparing its performance with the performance of other Chinese rivals. Or perhaps encountered on the outskirts of Moscow cavalcade had several other goals that did not really matter. The main thing I want to ask: "Why have you camouflaged the SUV, if the changes are internal, technical in nature? Is this a hint at future changes in the exterior the Patriot?" It would be extremely interesting to know.