On eBay sold by bus with Parking space for car Honda
Huge house on wheels has got its own garage for the car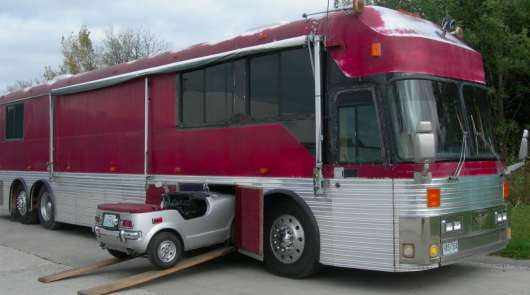 Search for "house on wheels"? Then this is your Internet address (www.ebay.com), which you must visit, because on eBay sold by a former bus and now a full house with a garage, made of old American avtolayner…
Bus for sale – a 1981 model-year "Eagle" in the womb which is hidden Honda Z600 kei 1972. The machine is so small, it managed to drive in the Luggage compartment of this American giant.
Inside the giant made a real home. Everywhere wood, bark, sofas and even a ladder (with the help of the tenants to change light bulbs in ceiling lighting? Maybe so):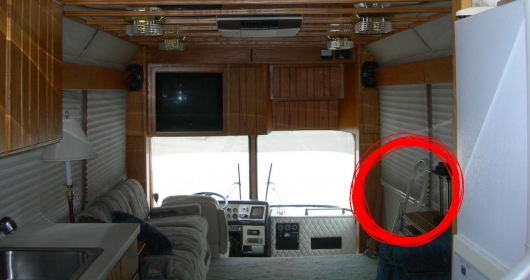 Apparently, the bus was extended, its width has also been increased compared to the original version, and the roof was raised to 22 cm it has a giant fuel tank on 832 litre 530 litre freshwater tank, two heat pumps on the roof, inside cabinets, blinds, dishwasher, washer and dryer, fridge, large TV (even the one with the CRT), bath, shower and four-cylinder Kubota diesel generator. In General, it is all for domestic happiness!
But this 598-cubic two-cylinder car Honda Z600 with air cooling, it makes this item absolutely unique. Just look at this incredibly loud and a cute little Honda in action:
Imagine how the owner of the house on wheels arrives at a new site, rolling out to his car and begins to explore the area around scaring everyone…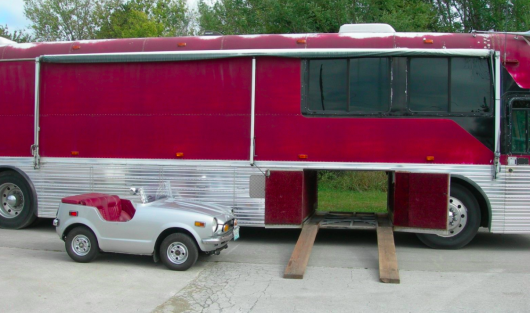 Want to buy this house? It is inexpensive, especially compared to real estate in the United States: $39,900, plus $5,500 for minicar Honda.