Officially presented to the 2017 Hyundai Solaris new generation
2017 Hyundai Solaris shows in China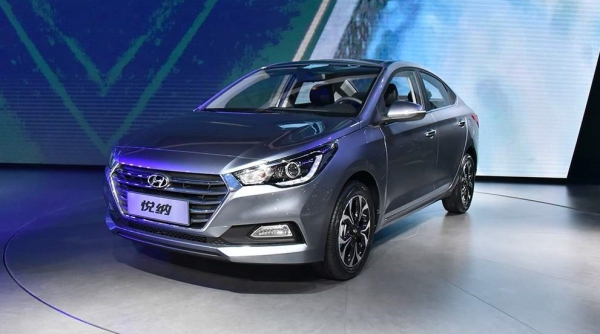 At an auto show in China, taking place in Chengdu, Koreans were officially presented sedan for the Chinese market under the name Verna. What does the Korean Chinese have to do with us you ask. The most direct, because the model Hyundai Verna in other markets is called the Accent and Solaris.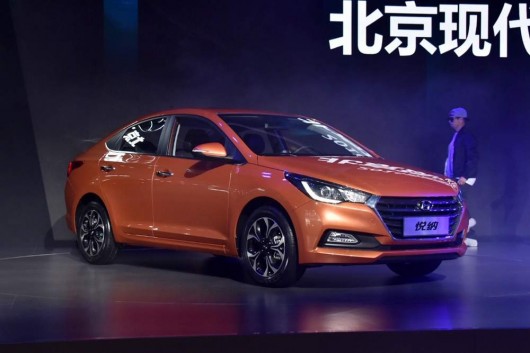 To the next model year, customers in Russia should expect a new model Solaris, but these changes are more likely to wear external in nature and almost never have to touch the technical data of the budgetary car, despite the fact that there is not a restyled version, and fully updated model of the Hyundai.
The main differences can be seen in the dimensions of the Korean sedan, they increased. Length Solaris was 5 mm larger model of the current generation. The total length of the car is 4.380 mm, the width of the new 1.728 mm, which is also more current Solaris, but now by as much as 28 mm. in Addition, the increased size of the wheelbase, plus 30 mm. the new base will be equal to 2.600 mm. It is also a good indicator for those who like comfort. Rear passengers will obviously be freer is in the second row.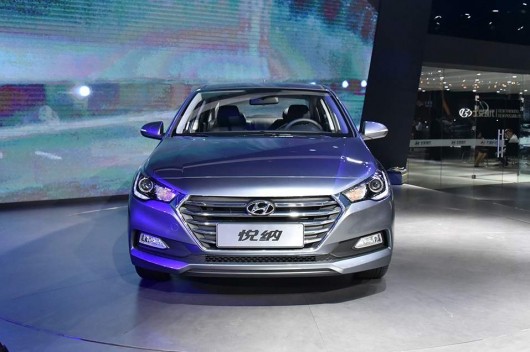 Design budget Hyundai has become much more angular. Appearance, its style is reminiscent of the Hyundai Elantra new generation, especially the front part is similar. The Solaris will now be hexagonal chrome grille, narrower led headlights, the front bumper will be different sculptural. Also, the novelty will differ from its current model, led daytime running lights and tail lights.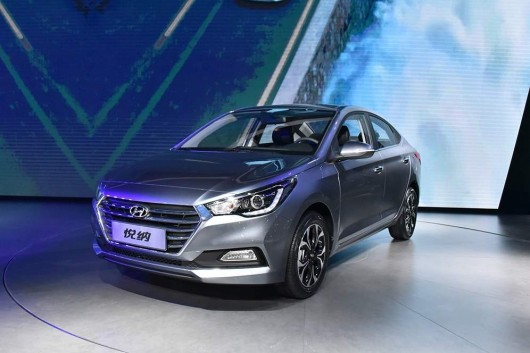 In addition also changed the design of automobile. The interior of the sedan is also made in the style of the Elantra of new generation. In the more expensive trim levels, the car will start with the button Start/Stop engine. In the rest of the instrument panel was changed, appeared 8-inch touch screen was updated climate control. The main goal of engineers was to create the highest level of comfort for minimum money.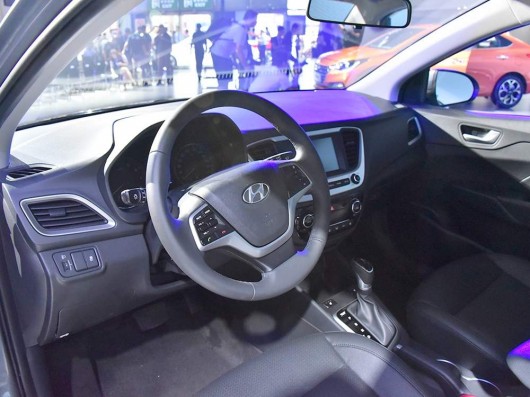 The range of engines, Solaris does not change, remaining with the same engines, which were submitted on the current generation model. It is the petrol engines of 1.4 and 1.6 liter capacity of 100 HP and 123 HP Identical motors, but with the changed settings available for the current Solaris in Russia. For the Chinese market, Hyundai will offer a diesel 1.4 – and 1.6-liter engines.
The units will work in tandem with a manual or automatic six-speed transmission.