Of IVECO Trakker tractor made
Tuning Agency Paul specializing in
production and modernization of agricultural machinery,
presented an updated model of the IVECO Trakker, able to perform
the function of the tractor.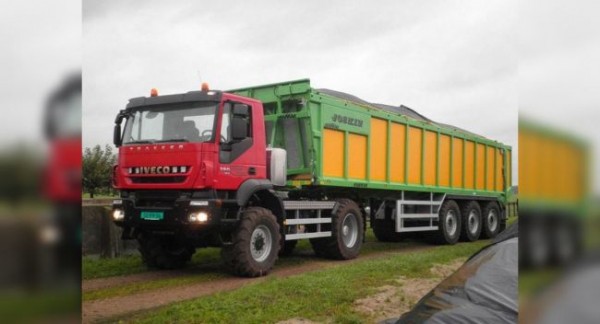 The new car was designed specifically for
agricultural work, where you need a powerful tractor with high
permeability and storage capacity. Because conventional models do not always
unable to meet these requirements, the tuners introduced the hybrid
Agro Mover based on the IVECO Trakker.
The machine is designed based on the chassis IVECO AD 400T45W. Under the hood
the truck is the engine, capable of delivering 450 horsepower.
Such power is enough, according to tuners, for
unrestricted travel on any dirt road. Transmission
has an automatic transmission.
Of the interesting innovations of the updated IVECO Trakker possible
highlight: modern adjustable chair, hydrolysate on the edges
platform, high flotation tires, a video camera,
spanning 180 degrees, etc.
The cost of this IVECO Trakker is not reported. Probably
a new modification of the truck will remain in a single copy.