No camouflage: Here is how it will look in 2019 Audi Q3 (photo rendering)
Published rendering photo Audi Q3 2019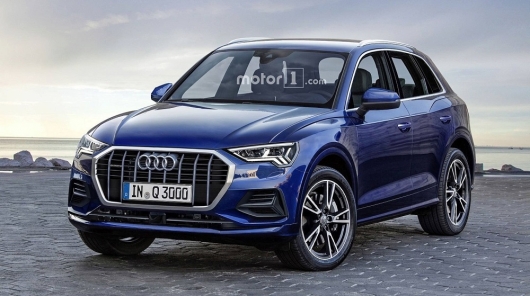 The Internet was presented not yet official, but it is a credible rendering photos of the future of the new crossover from Audi 2019 model year. We are talking about urban compact SUV Q3.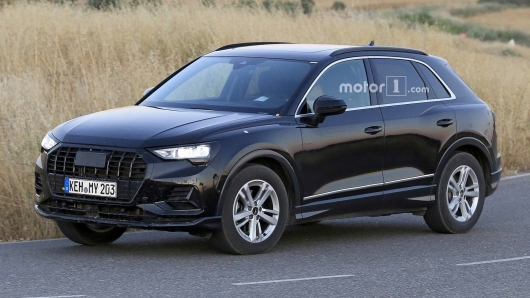 Despite the fact that Audi is keeping secret its European bestseller in the class of compact crossovers, last week photospin managed to take some intriguing shots of the new ruler. In the photos the car was captured almost without external camouflage that says about the imminent debut of the model. On the basis of the submitted photo and was made the rendering images: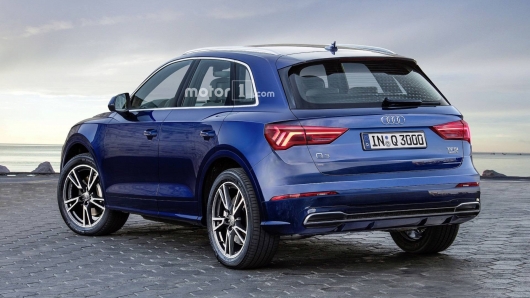 What happened in the end? The appearance of new items will be quite different from the current model Q3. Updated a luxurious crossover will get more complex and stylistically exterior, elements of which were borrowed from the flagship coupe-SUV Q8, which was recently presented during a formal presentation. The similarity between the two top models will be noticeable from the front, in particular, the shape of the headlights and updated grille. As for the back, the Junior model is likely to hold on to the two separated brake and will not get new-fangled transparent red bar between them. Note, any of the flagship Q8 SUV, which currently is the only crossover Audi with including rear lights.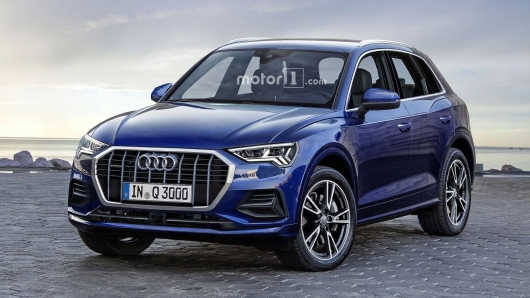 Expected, the new generation will be more, especially this assumption is important against the background of the Q3 transition from the category of crossovers is the entry level into the middle class, with 2016 production were launched more compact city car – Q2. Against this backdrop of changing priorities, the model is expected to increase to distance the line from its closest relative, offering additional space inside the cabin and in the trunk. Also in Ingolstadt promised to apply more technology to compete with the BMW X1 and the Mercedes GLA was 100% successful.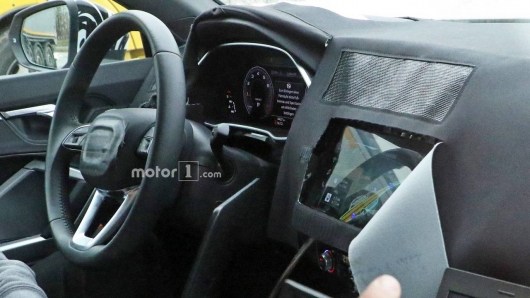 While rendering the pictures only show the exterior, the previous spy shots have allowed us to look inside the cockpit in which to place the analog tidy came fully digital instrument cluster. The same countries can be called a return to integrated into centre console screen infotainment system. Which, however, is very advanced: the latest MMI technology.
Audi will probably do everything possible to send the SUV on sale by the end of the year. Until the end of the decade, the crossover will receive a "coupe" counterpart, it will be a Q4 model, which is to fight for buyers with the BMW X2 and maybe coupe Mercedes GLA.