Nissan and VW will stop selling some models in Russia
Volkswagen Golf and Nissan Patrol will no longer be sold in Russia
According to the "Autoreview", abandoning the Russian market almost two legendary models of Volkswagen Golf and Nissan Patrol. Sad news, nothing to say.
According to Nissan, the decision on the completion of deliveries of the SUV Nissan Patrol on the territory of the Russian Federation adopted for the optimization of the product line Nissan. Now the manufacturer put the emphasis on crossovers "produced in the country." And since the Patrols were the home of the Japanese Assembly, and under the new policy, they do absolutely nothing.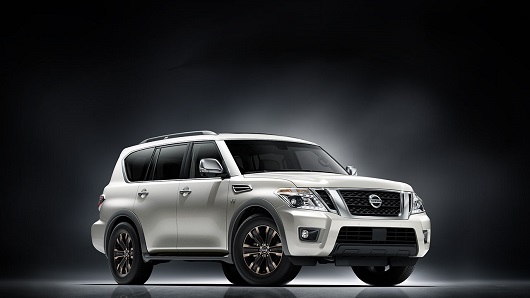 However, if only that were the reason for the departure from the market. Of course, the business decision is affected by an array of factors and one of the most serious according to the newspaper "Autoreview" was the unpopularity of the Nissan Patrol compared to its closest competitor, the Toyota Land Cruiser. Even in peak sales in 2011, the Patrol implemented a maximum of 3 thousand units in the same time Land Cruiser was sold in the amount of four times this figure.
Further – more, since the second half of 2011, according to the schedule provided by AutoReview Nissan started to gradually lose market share and its sales has gradually fallen to almost zero. Not helped updating the model – centenarian in 2010, nor its restyled four years later.
And the second victim of downsizing, which became known on June 2 from the same edition of a Volkswagen Golf. The hatchback Golf will also wave goodbye to their customers in Russia. Office VW also explain the termination of the supply nebolshimi sales. Judging by the schedule, the peak at 14 thousand cars was in 2012, and then followed by a fairly quick decline similar to the five-year decline. In the end, the sale ran almost 400 copies sold in 2016.
The situation is very similar to what we saw a few years ago, when in the spring of 2015, it was announced the termination of sales of Chevrolet and Opel. With the new car market have left many interesting models, including those gathered in the factories in Russia.
The only difference between Nissan, Volkswagen and GM, the latter said nothing about the imminent return to the Russian market, whereas today the renegades have hinted at a possible return in the future.