Nissan and Mitsubishi show off joint electric kei cars
Nissan and Mitsubishi unveil jointly developed compact electric vehicles
Japanese Nissan and Mitsubishi have unveiled new electric kei cars developed as part of the NMKV joint venture. New from Nissan is called Sakura, and Mitsubishi called its electric car eK Cross EV.
Mitsubishi eK Cross EV. Mitsubishi Photos
Both models are built on a purely electric platform, in principle not involving the use of traditional internal combustion engines. That is why it is distinguished by the most dense and rational layout of both electronics and the power plant itself.
In terms of chassis, units and bodywork, Sakura and eK Cross EV are unified among themselves. Outside, they differ only in the elements of the "front" and stern, the shape of lighting equipment, the design of rims and exclusive body colors.
The length and width of the new products are the limit for kei-cars 3395 and 1475 mm, respectively. The height is 1655 mm and the wheelbase is 2495 mm. The interiors of the cars are different, but the differences between them come down only to the details of the corporate style (for example, Sakura is dominated by angular shapes, while eK Cross is smooth), as well as the interfaces of digital "devices" and multimedia systems.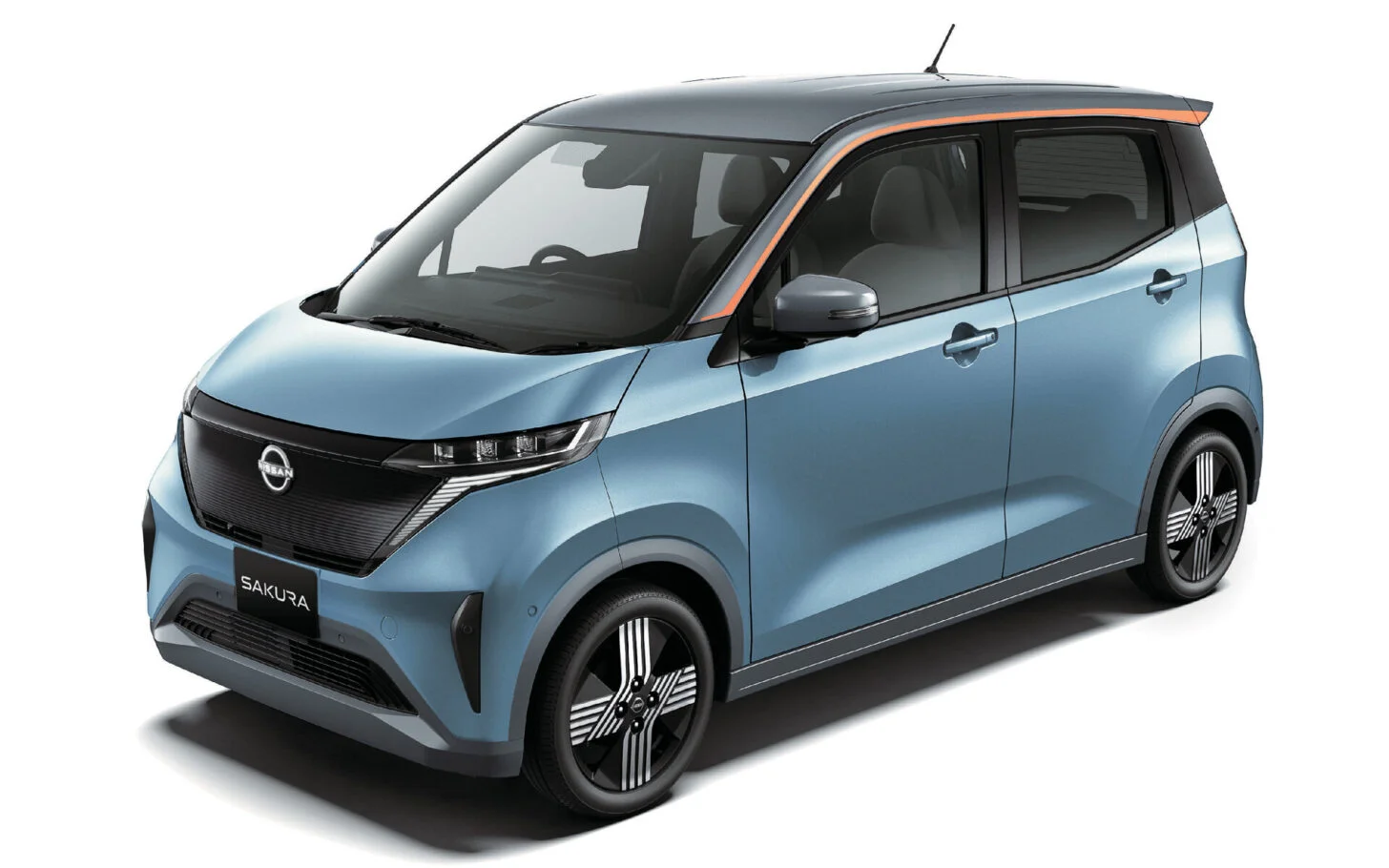 Nissan Sakura. Nissan Photos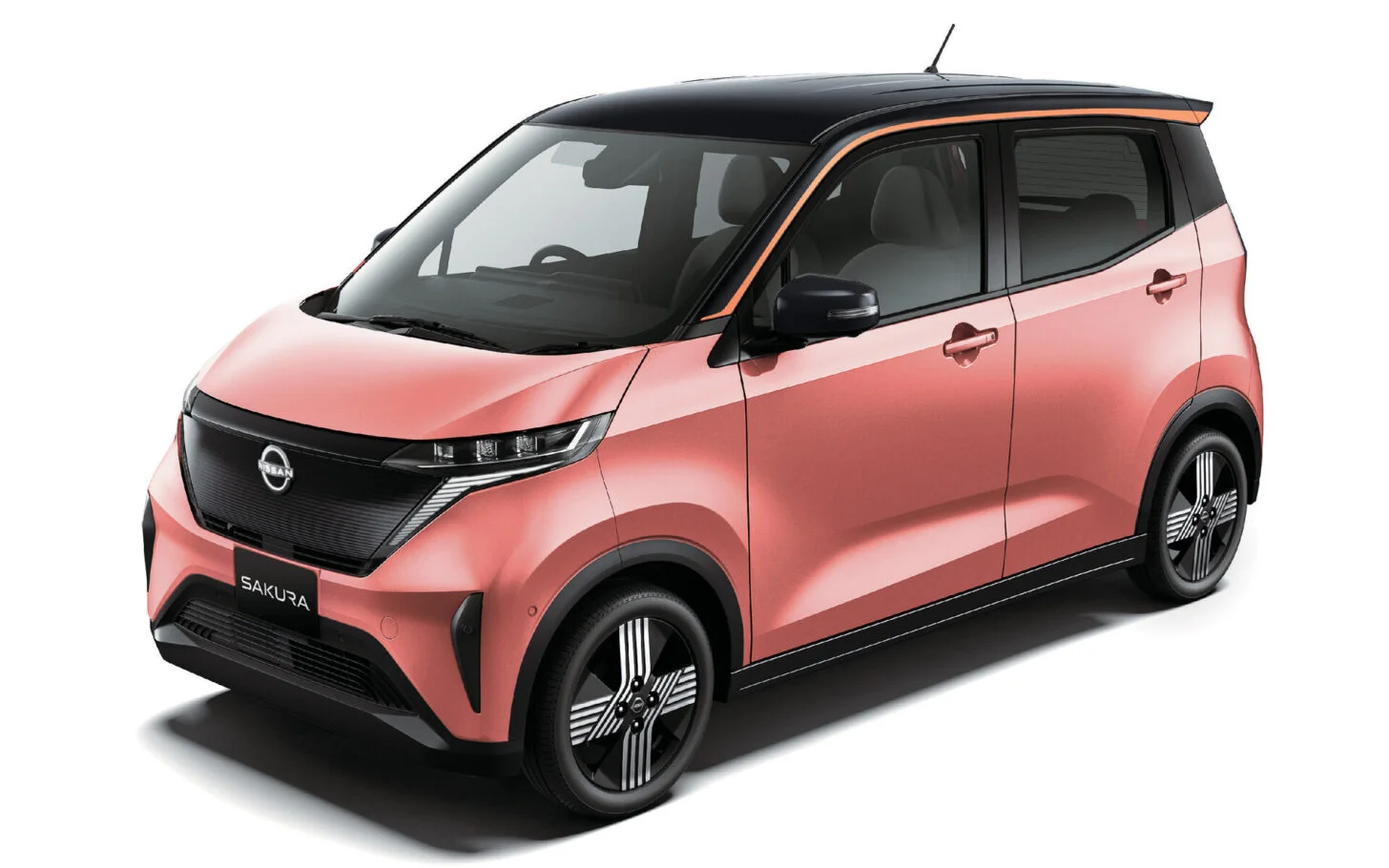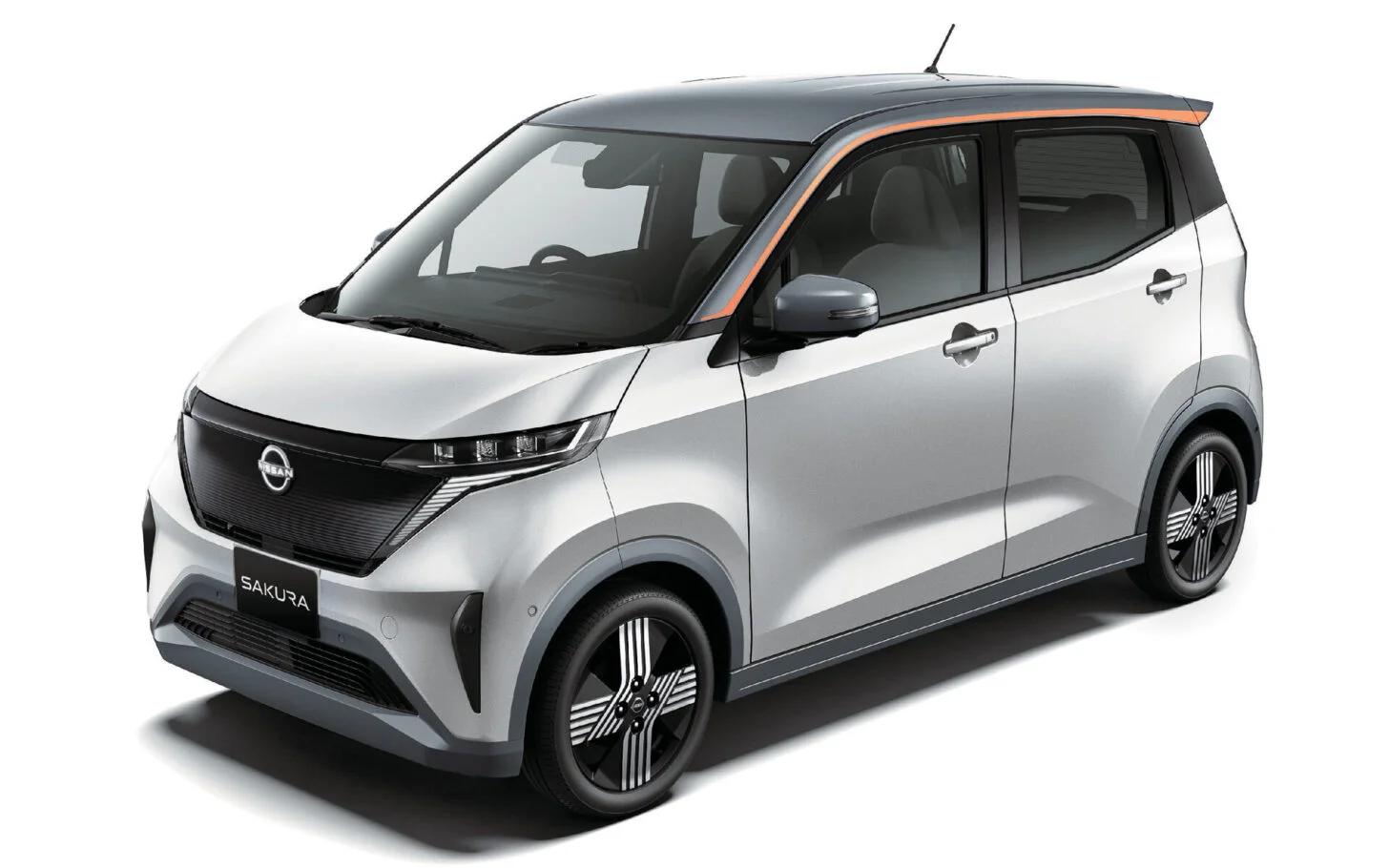 Both kei cars are equipped with a single MM48 electric motor. It is mounted on the front axle and delivering 47 kW (64 hp, 195 Nm) is powered by a 20 kW lithium-ion battery mounted directly under the floor. The maximum power reserve of the latter reaches 180 km, and this is quite enough for Japan, because more than 80% of the owners of such cars drive there no more than 50 km per day.
You can recharge the battery from the "fast" station up to 80% in just 40 minutes. Charging from a regular household outlet takes an average of 8 hours, so in the absence of powerful terminals, these key cars will have to be left to charge overnight.
Sales of the Nissan Sakura and Mitsubishi eK Cross EV will begin in Japan this summer. Prices are announced in advance: Nissan's "mini-train" will cost at least 2,333,000 yen, and for an analogue from Mitsubishi you will have to pay from 2,398,000 yen.