New VW Touareg ABT tuner boosts the power and size of the wheels
Touareg from the German tuner ABT will get more power and black 22-inch wheels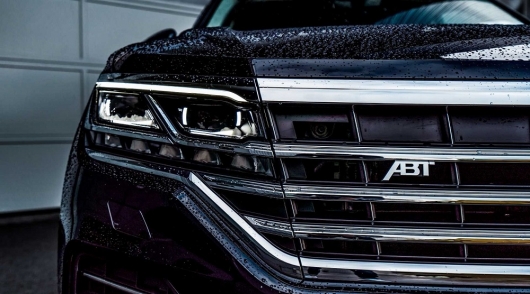 The Volkswagen Touareg. The cost of the versions of Russia – from 3.4 to 4.8 million rubles. The flagship SUV from the German manufacturer in Europe and the forbidden fruit in the United States. Appearing in 2018, the model quickly gained popularity not only among buyers but also among firms engaged in the tuning of premium models.
For example, the tuner ABT out of Germany is one of the first postproduccion that have taken action modification of the luxury SUV. Started tuning with more power and larger wheels.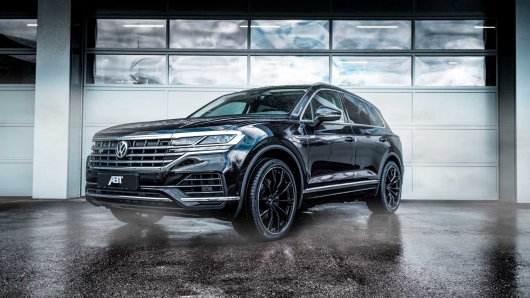 The engineers of ABT added power the most powerful version in the lineup under the hood, which houses the already not the puny 3.0-liter diesel engine TDI and were able to increase the amount of strength six-cylinder engine with 286 horsepower (210 kW) to 330 HP (243 kW). Given that we are dealing with a diesel unit inside a large and heavy SUV, torque is very important here. Therefore, following the horses Touareg ABT has added to the standard 600 Newton metres 50 Nm, racoceanu maximum value to 650 Nm, which, to be sure, begin to operate at full power almost from idle.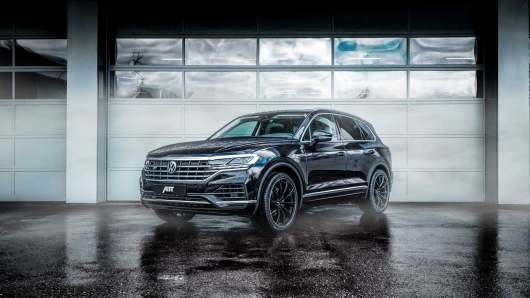 If it is still not enough to quench the thirst of power, keep in mind that VW in the future will give its new Touareg is another top diesel V8 engine it deserves, complete with two turbines, to develop the already 421 HP (310 kW) and a gigantic torque of 900 Newtons. I wonder when this version will be available ABT how improve the model?
And if you add a plug-in hybrid position with 367 HP, so in General selection will be great and interesting.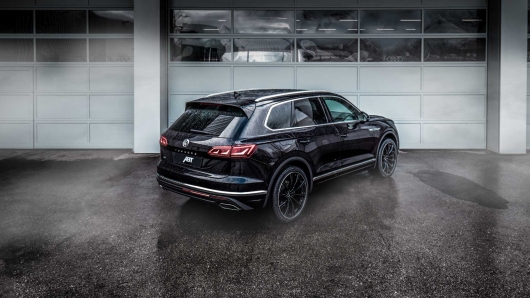 But let us return to the SUV Touareg by ABT. In addition to improvements in the engine, the company offer a variety of designs of alloy wheels with dimensions from 20 to 22 inches. You can choose any color, provided that this glossy or matte black.
Completes changes integrated door lighting, which reflects the ABT logo on the pavement every time you open the door…