New Toyota Corolla sedan: coming soon
Toyota Corolla sedan sales will start in 2019
Not long ago, Toyota rolled out its popular (for the price) and a popular favorite (relative) hatchback from the kind of "Corolla", but the family, in fact, still has a great diversity of bodies, so the puzzle is not missing pieces. This piece will be a Toyota Corolla sedan. After released the 2014 version is still on the production line and replacing it whatsoever. But the Japanese auto giant has already prepared a trump card in his sleeve.
According to the "CarsDirect", Toyota will introduce the brand-new Corolla sedan to the 2020 model year, that is next 2019 calendar year. And when that happens, what can we expect? Hmm, swear that the new version of the body will be just exactly reflect the elements and form of the hatchback, with a turned-up compact attached to the rear trunk, as any compact sedan.
How will look like the model? You can try to visually "attach" this trunk is from the current version to the new hatchback: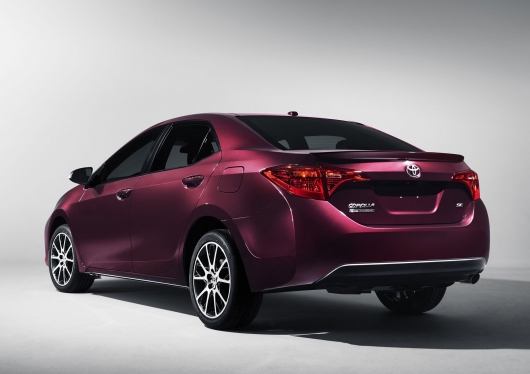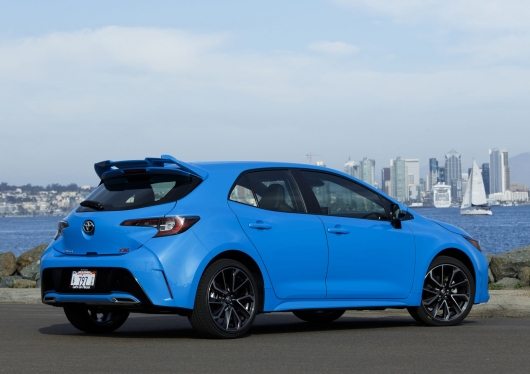 New 2019 hatch Toyota Corolla
And if imagination is good, in General you will see a novelty now.
By the way, I almost forgot, at the beginning of October at the Paris motor show Toyota revealed a few more interesting versions of the Corolla: a hybrid model with a 120-horsepower 1.8-liter engine and 2.0-liter power unit 178 horses and the version in the station wagon. Both models are made in metal and will soon be available. 2019 Toyota Corolla: two versions of the popular models are revealed in Paris
Thus in the line will be three versions of a body: hatchback (ART), universal (roomy and severe in appearance) and sedan. Well, if you want to get acquainted with the new model, welcome to our article on the new hatch, where all the details laid out on shelves: an overview of the most popular hatchback in the world Toyota Corolla 2019