New Toyota Corolla sedan 2020 will debut on November 16 (that's how it will look like – rendering photo)
Preparing for the emergence of a new sedan Toyota Corolla at the end of the week (November 16)
Toyota has officially announced that the new Corolla sedan will be unveiled next week at the motor show in Guangzhou (relatively small Chinese auto show will be held from 17 to 25 November).
The compact sedan will debut along with an exclusive Chinese model Toyota Levin November 16, in the so-called "day for the press." Why the Japanese did not wait until more is known of the showroom – Los Angeles Motor Show? For many experts and even more experts, this issue is not even close to the well – known love of Chinese motorists to cars in the sedan, their passion for automaker Toyota and the fact that the Chinese market currently remains the largest car market in the world.
Despite the fact that the sedan Corolla 2020 is likely to be shown in Chinese specification, which involves more than simple interior trim and less pretentious technical indicators externally, the Toyota Corolla will fit those versions of the model, which we will see later in the United States, Europe and of course Russia.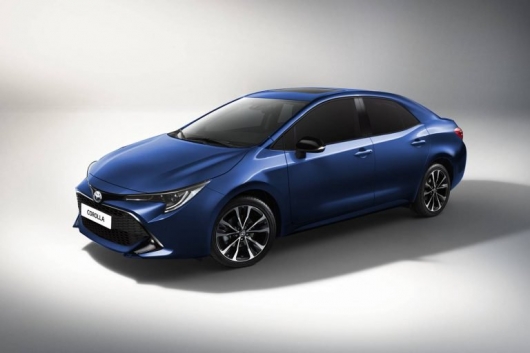 Unfortunately, the Japanese automaker has not provided yet any information about its two new products – sedans Corolla and Levin, but some information we know now. It is known that a totally new Corolla sedan shares the modular platform TNGA with its closest "relative" – hatchback Toyota Corolla 2019. Thus, this means that the four-door model should offer the same engines as its five-door version.
Under the hood, can you see all the variety of powertrains – from the 1.33-litre mini petrol motor with 99 HP, 1.6 and 1.8-litre classics to the 2.0-liter version of the four-cylinder engine, which, alas, is not represented in Russia, but rather is very common in USA, although there is engine performance to 168 BHP and 210 Nm of torque is not of the highest.
The model is mainly will come with two drivetrain options: six-speed manual transmission with control system of frequency of rotation (synchronization) and Dynamic shift-Shift CVT with sport mode "Sport Mode" and paddle shifters.
Jump to the platform TNGA also will increase the internal volume of the interior and weight reduction. Thus, the Corolla sedan of 2020 will have to offer better fuel efficiency and more predictable handling than its predecessor. From the point of view of equipment, the new model will get more security features and the latest infotainment system Toyota.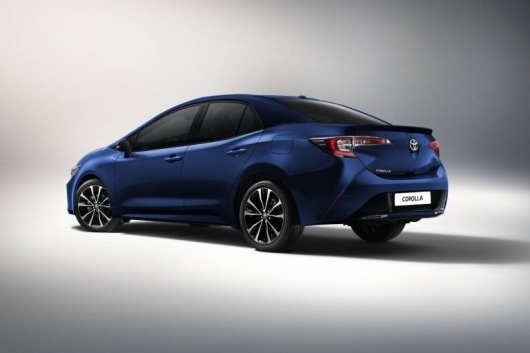 Of course, the sedan Corolla 2020 will borrow many elements of the exterior of the hatchback when it comes to design. Two rendering photos, created by the artist Kleber Silva, give a pretty good idea of how will look the new model. Three quarters of a sedan should look identical to the five-door version, with only the rear quarter was changed to accommodate longer trunk.
Thus in the line of Toyota Corolla will be three versions – hatchback, sedan (the most popular Toyota Corolla in Russia) and wagon.