New SUV Lincoln Navigator Extended, a lot of chic does not happen
A lengthened version of the Lincoln Navigator has been officially represented in the United States
Despite the fact that Lincoln s in Russia is not run (because of its cost), though in honor, we can't ignore overseas new and the first official information about it.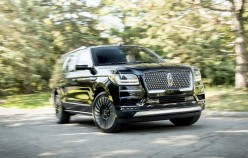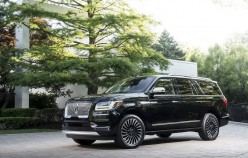 Great SUV that will never see dirt even nicer, it also lots of chrome, huge wheels enhance the status of, and the price depends on such a high ceiling that not everyone is a rich man able to buy this car.
After its debut in 2017 at the new York motor show, the updated generation Lincoln Navigator will appear in dealerships this fall. This is the extended version with the Extended console.
Prices for the most "modest" model, a luxury-class SUV starts from $72.055 (the normal version of the urban SUV). However, for those who don't skimp on the luxury car, you know, a certain high price for such cars simply do not exist.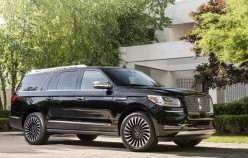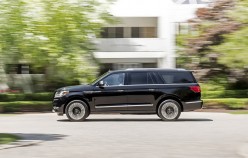 The novelty was Extended by almost 300 mm is longer, than the standard model Lincoln, increasing the size, or rather length, is directly reflected in the spaciousness of the interior, where the space for rear passengers feet increased by as much as 250 mm (!). Now on the rear seats you can literally sleep in the home bed! But also the premium brand owned by Ford Corporation, focuses on the practicality of its extended updated version of the SUV, describing it as a car with the largest trunk capacity in the segment.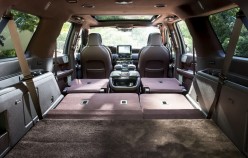 Expected 2018 Lincoln Navigator Extended will cost more than the standard model, and it will be for their future clients not less than $80,750. Justified overpayment?
Probably Yes, if you can't live without chic 22 inch chrome wheels, against which "normal" and 20″ wheels standard Navigator look are not expressive enough.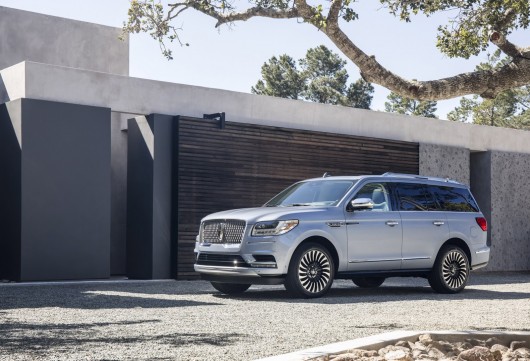 Caring developers and American marketers will lovingly bring your Lincoln with any additional option for your money. Thus, the complete set Black Label L will cost $96,905 and one or several additional things quietly make the SUV more pathetic psychological level of $100,000.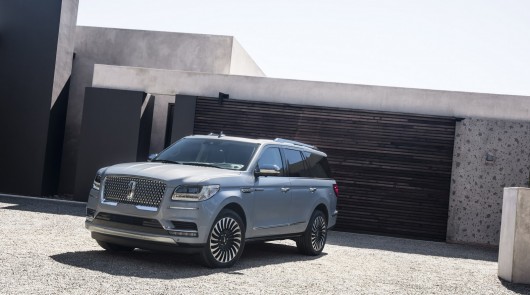 Under the vast bonnet of the giant is located a twin-turbo 3.5 liter EcoBoost V6 designed by Ford. Absolutely immodest power – 450 HP Aggregated model with a 10-speed automatic transmission.