New Peugeot 408 announced: only for China for now
Peugeot has published the first image of the new generation Peugeot 408 sedan
Peugeot has announced the premiere of the third-generation 408 sedan, aimed exclusively at the Chinese market. The novelty, which was recently noticed in China without any camouflage, will debut in June.
Teaser of the new Peugeot 408. Photo by Peugeot
Judging by the teaser showing the "four-door" in profile, the silhouette of the "third" Peugeot 408 will be much faster than its predecessor. The "broken" rear lights will become a little longer, and the "front" will try on the style of the current Peugeot 308 hatchback: they are akin to headlights, a radiator grille and original "fangs" of running lights.
The interior of the "Chinese" 408, which has already been fully revealed by photo spies, will turn out to be much simpler than that of the European hatchback 308. In particular, instead of a complex trapezoidal multimedia screen, it will have a regular rectangular one, air vents will not be hidden in a single line, and the traditional archaic lever will remain in place of the fashionable mini-gearbox selector.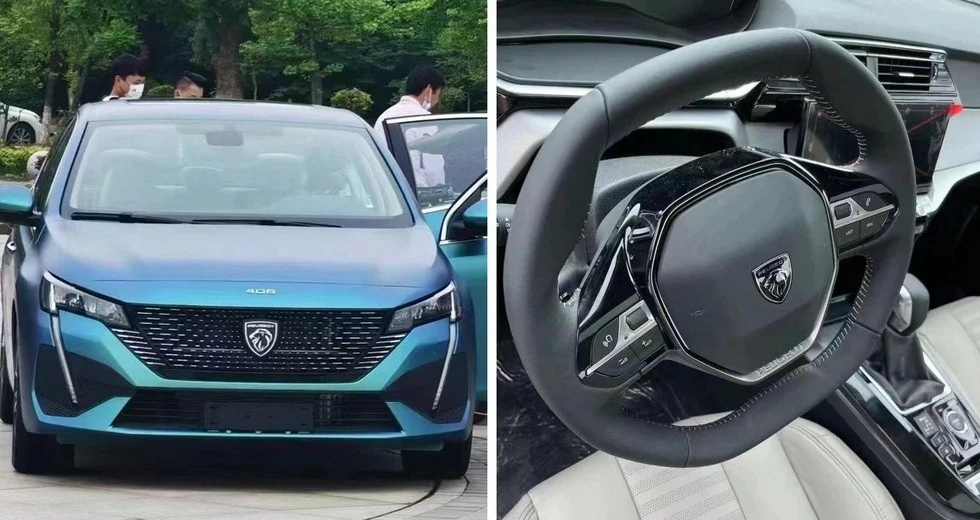 At the heart of the third-generation sedan, most likely, the former modular platform EMP2 will remain, but the dimensions should grow a little. The length, width and height of the current ("second") 408th are 4750, 1820 and 1488 mm, respectively, and the distance between the axles is 2730 mm.
Details about the engines and gearboxes of the new Peugeot 408 are not yet known even to the Chinese media. The current second-generation sedan is still available to the Chinese with two petrol engines to choose from: a 136-horsepower "turbo engine" 1.2 and a 170-horsepower "turbo four" 1.6. The younger motor is combined with a six-speed "robot", and the older one is equipped with a classic six-speed "automatic".