New model of BMW X5 received five stars in the Euro NCAP crash tests
BMW X5 G05: Crossover successfully passed crash-tests.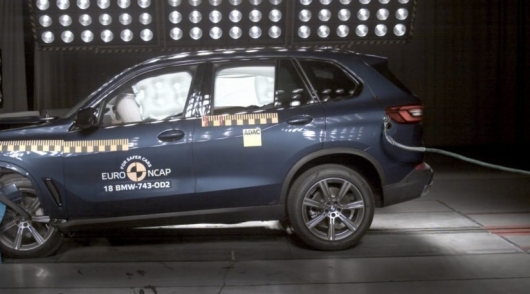 New crossover BMW X5 G05 received five stars in the Euro NCAP crash tests. Having a whole Armada of safety systems and assistance on Board, off-road worthy passed all the tests.
New BMW X5 (body G05) according to the tests reliably protects driver and passengers. The car has successfully passed all rigorous crash tests Euro NCAP. According to experts, the new model BMW can protect occupants in severe accidents.
Thus, the protection of the adult passengers was estimated at 89 percent, note that this is a very good result for crossovers.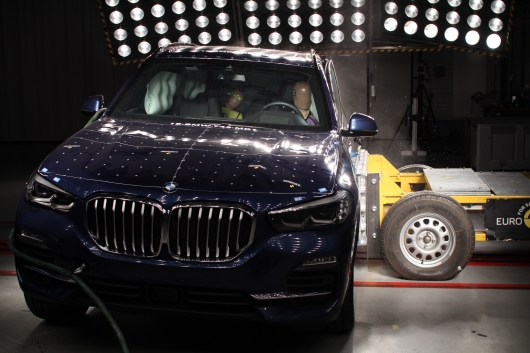 It should be noted that usually the largest impact on occupants occur in side impact and frontal impact. For example, in a side impact manufacturers are hard to make, that was quite absorbed, the energy of the impact, since the thickness of the side parts of cars does not allow a lot of energy.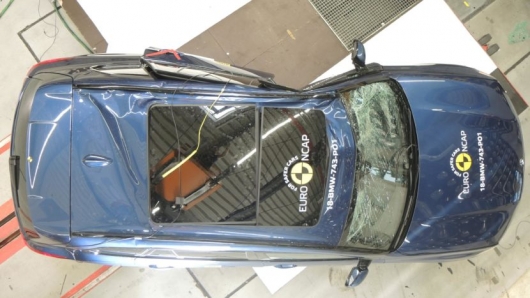 In the end, part of the energy goes to the salon, exerting a negative impact on everyone who is sitting there. But the BMW X5 in the new body has shown excellent results in side crash tests.
However, as noted by experts Euro NCAP, the new X5 and the problem areas. As noted in the release in some scenarios an accident, the knee airbag BMW X5 G05 protects passengers and the driver, not the best way. It is because of this crossover was taken a few points. Otherwise the X5 would have received a higher rating of safety.
Including Euro NCAP noted a good protection of children, which was 86 percent. The results of all crash tests involved in verifying safety when transporting children, the crossover scored 23.9 points out of a possible 24.