New Lada XCode 2016 on the Moscow motor show [87 PHOTOS]
Lada XCode, new details and lots of photos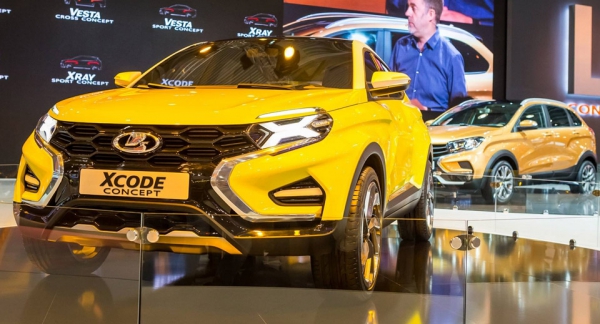 Lada moves on in creating their concepts. These cars have really begin to resemble the machines of the 21st century, at least when viewed from the side of the design. We have already covered the emergence of a concept-the Lada XCode, presented at the Moscow international motor show, which began two days ago.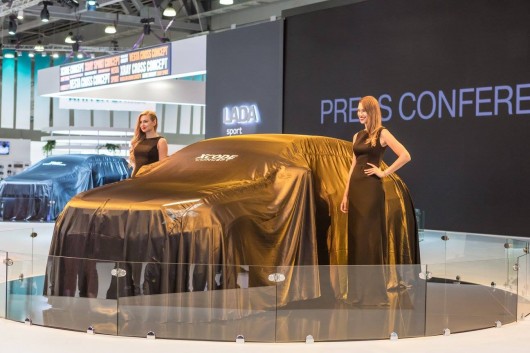 The first car Lada is scheduled to go for Assembly line next year. Small SUV size not exceeding Nissan Juke has received a modern appearance and distinctive design solutions, the kind that we see on the sides of the crossover, in the form of stylized English letter "X". Sloping roof line (just like their foreign counterparts) and large attractive to the eye rims, everything gives the impression that the future of the Lada is still there.
As mentioned earlier, the automaker is not eager to uncover more secrets about XCode, but argues that the crossover contains "a number of promising solutions, including the possible use of the turbocharged engine and all-wheel drive, and the application of telematics platform Lada Connect, allowing you to control vehicle systems with smartphone and assuming in the future the use of cloud services in the car."
Recall that in addition to the concept-the Lada XCode auto show 2016 MIAS AVTOVAZ has introduced many new products, including a considerable number of prototypes like the XRAY Sport, Sport, Vesta, Vesta and Xray Cross, SW Cross.
Depending on the purpose of the prototype (using off-road or sports use), Lada will have different kits, including sports, different ground clearance and probably even have four-wheel drive. Especially notable was the number of variations conceptcar XRay, they can detect several different versions, from off road to sports XRay Sport, with lowered suspension and aerodynamic. The last option shows "possible development of the serial model range of Lada, with powerful engines and racing style."
Finally, the model Vesta Sport. Sports version of the concept-with eye-catching exterior and interior. Car, custom track suspension taking into account the experience of sports team Lada many years racing around the world, including in the WTCC.
Photo gallery of novelties Lada at the Moscow motor show 2016