New Hyundai i30 is presented before the Paris motor show [Technical details photo]
The Hyundai i30 is the third generation, the pictures and technical information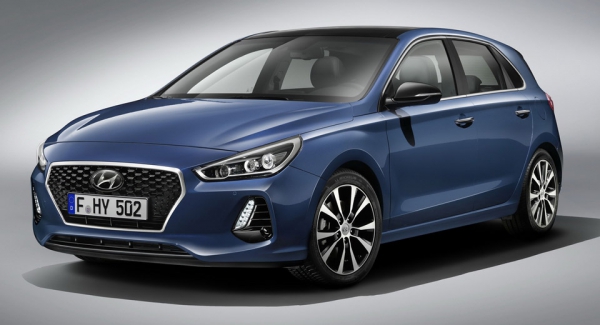 Another novelty of the week which is fully revealed without camouflage was the Hyundai i30 is the third generation. This five-door hatchback was shown to the public before the official world premiere is scheduled for autumn 2016 at the Paris motor show.
The appearance and dimensions of the Hyundai i30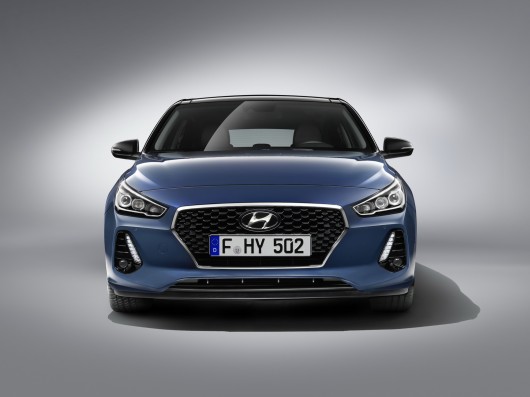 The novelty is interesting not only for its appearance and refreshed appearance, her "trick" and the main task is to become a basic brick in a line of cars i30, on top of which will be delivered top loaded hot hatchback i30 N. an Updated look, multi-faceted, wide grille, headlights and other elements, harmoniously entered in the General model, waiting for the moment when they will appear not only on the Hyundai i30 and other models of the Korean automaker.
Developed, invented, tested and manufactured in Europe, the Korean hatchback have the following dimensions: 4.340 mm in length, 1.795 mm wide, and 1.455 mm tall and wheelbase 2.650 mm. these numbers tell us that it is 40 mm longer, 15 mm wider and 15 mm lower than its predecessor. The wheelbase has not changed, remained unchanged. The Luggage compartment capacity has increased to 395 litres, which again means an increase of 15 litres compared to a similar class car Volkswagen Golf. If necessary the rear seats folded the volume increases to 1.301 liters (!). A serious bid for the lead in the environment in small compact cars.
Technology inside the new hatchback Hyundai i30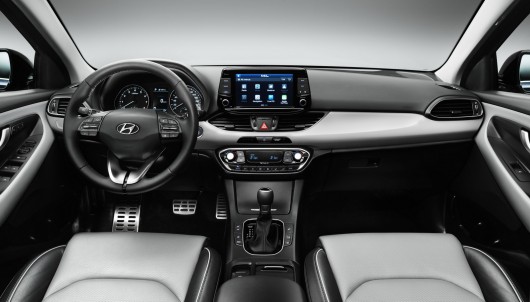 The Central place in the car rightfully is an 8-inch touch screen that integrates the audio format, navigation, and connectivity peripherals. It is compatible with Apple CarPlay and Android Auto. In addition, the car provides installation functions for inductive charging for smartphones in expensive equipment.
Other features that will definitely be welcomed by consumers include a set of standard 5-inch capacitive LCD display with touchscreen, integrated rear view camera, premium audio system, Bluetooth, and My Music. For extra cost available top version 8-inch the above-mentioned monitor. Changed to 3-spicebomb multifunction steering wheel is attached a function, once installed only on expensive models and brands of cars, heated steering wheel.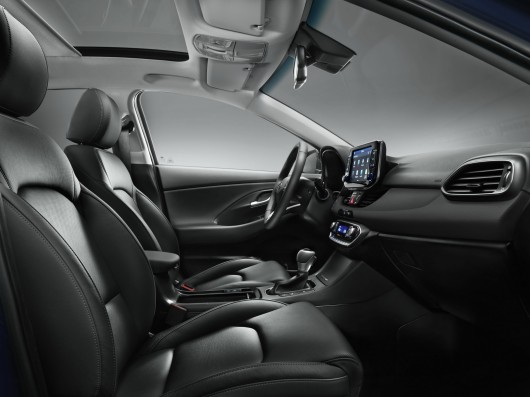 Overall as you can see in the photos, the interior of the car is really seriously departed from its predecessor, the second generation model moved up a notch, beauty salon, its functionality and variety of cheap options. The interior is spacious, claim leadership in the class, plus the car can be installed the panoramic sunroof.
Security features applied in a Korean hatchback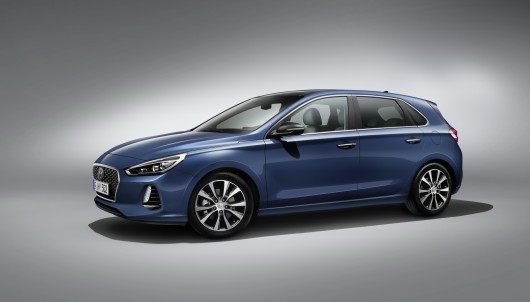 Comparing with the Volkswagen Golf, Ford Focus, Renault Megane, Opel Astra and other major players in the compact car segment, the new Hyundai i30 becomes their only competitor has a huge number of safety features, making it the only car among the brands with the most advanced safety package.
The list is really impressive and includes:
"Autonomous Emergency Braking system Front Collision Warning System, Smart Cruise Control, Blind Spot Detection, Rear Cross Traffic Alert, Lane Keeping Assist System, Speed Limit Information Function and High Beam Assist".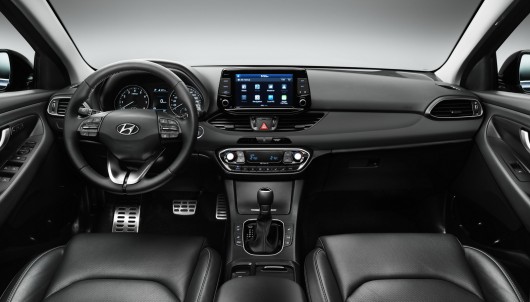 What engines will be used on the new generation Hyundai?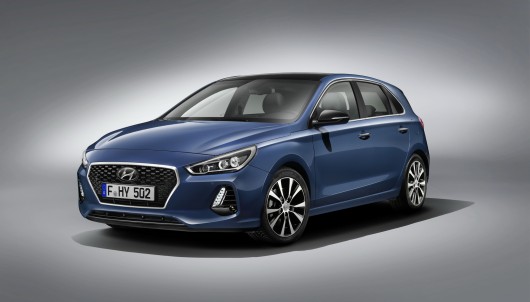 The engine range includes three petrol and three diesel units. Starts with a 1.4-liter MPI motor with a small capacity of 99 HP and 134 Nm of torque. Behind him is a 1.0-litre three-cylinder engine, which is estimated at 118 horsepower and 170 Nm of torque. The top petrol engine, which first appeared on the Hyundai,1,4-liter T-GDI turbocharged four-cylinder engine, whose power is 138 HP and 242 Nm of torque.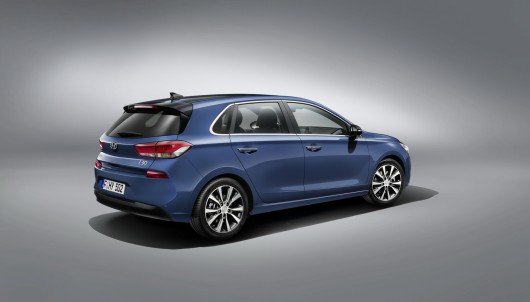 On the diesel side, will install a 1.6-liter DOHC engine with 16-valves, available in three variants of power: 94 HP and 280 Nm of torque and 108 HP and 280 Nm of torque and 134 horsepower with maximum torque 300 Nm. 1.4 MPI 1.0 T-GDi and diesel engine entry-level available exclusively with a 6-speed manual transmission, while the 1.4 T-GDi and diesel engine and standing at the head of the line can be optionally connected to a 7-speed DCT box.