A new concept from Mitsubishi is heading to Paris
Concept Mitsubishi GT-PHEV may
New concept Mitsubishi GT Concept PHEV will go on a motor show in Paris. This new product might be the forerunner of the fourth generation Outlander.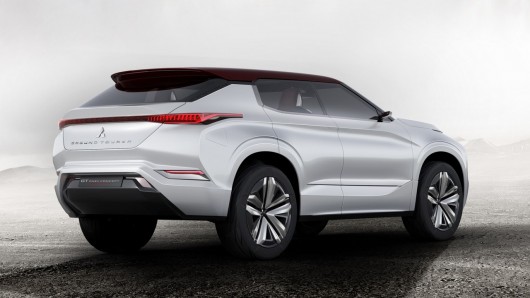 Another motor show another alternative concept cars from Mitsubishi. This time it is a Ground Tourer Plug-in Hybrid Electric Vehicle, or abbreviated to ' GT-PHEV." What are your early impressions arise when looking at this concept of a SUV? Of course, the primary draws attention to itself the appearance of this car. Chopped, sharp shapes overlap the rounded elements of the punch body, stand thinning clusters of lighting elements, a low flat roof, large alloy wheels with an unusual pattern. Huge clearance concept suggests to us that in addition to the beautiful appearance of this SUV (if it goes to series) will be able to conquer the roads.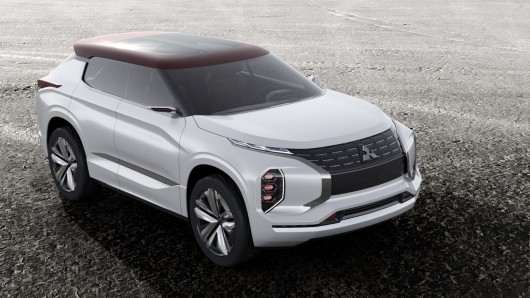 As one would expect from a new concept, it doesn't have conventional side mirrors are replaced by "external cameras" that have helped to give a more streamlined shape to the mirrors, blurring the appearance.
At the front of the crossover easy to guess the signature style of Mitsubishi, which the Japanese have tried on their previous concepts and some production crossovers.
Mitsubishi has not published the images of interior, however, as they say, in the seats and some items in the cabin is covered in high quality Burgundy leather, while the dashboard is characterized by the horizontal location, a large height for the convenience of reading with her information and use of the elements that control features of the concept.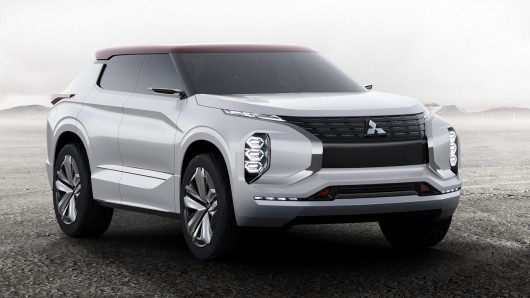 In movement awakens a prototype is a hybrid-electric setup consisting of three engines of unknown power. Today we know that the concept of a hybrid crossover installed a new battery, thanks to which the car can travel up to 120 km on one electricity. In hybrid mode, the concept of a Ground Tourer can travel up to 1,200 km.
In the layout Mitsubishi applies the all-wheel drive layout, with the internal combustion engine supplying power to the front axle, and two motors located in the rear, driving the rear wheels. Therefore, GT-PHEV uses its own drive system and distribution of power and torque and Super All Wheel Control (S-AWC) with the aim of achieving "new levels of controllability and stability for your vehicle.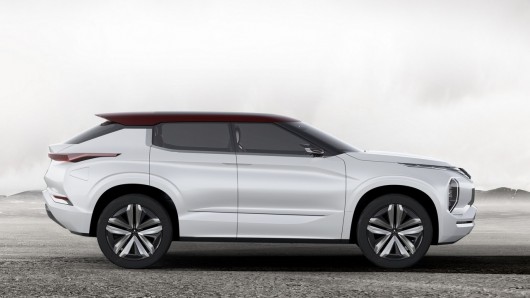 Ground Tourer concept will share the attention at the Paris auto show next month with their closest colleagues, the Outlander and the hybrid version of the Outlander PHEV. In addition to this, Mitsubishi plans to bring to the French capital the updated model ASX, Pajero, L200, i MiEV, and the Mirage. I hope that the crisis Mitsubishi has been passed and now the Japanese company will be able to realize all your plans.