New and long-awaited 2019 BMW Z4
Serial BMW Z4 Roadster looks like a concept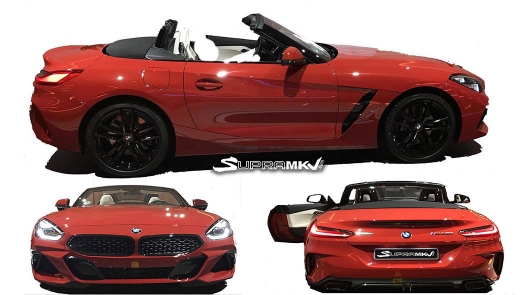 In the Internet leaked photos of the long-awaited Roadster BMW Z4 of new generation. To see how the model will look in reality, right now, before its official premiere at the Pebble Beach Concours d'elegance. Won't judge on the taste, but just say my opinion: breakthrough from BMW, in our opinion, failed. Unlike the gorgeous 8-series, the Z4 looks some-eyed tadpole, forgive us designers from Bavaria. Clearly traces of the old design school: big headlights, lots of rounded shapes. Late the Germans from Munich with the introduction of its new products, Oh how late.
The choice represented by three pictures. The front, rear, side. If to judge in General, the novelty is almost completely unchanged adopted the style of last year's concept Roadster.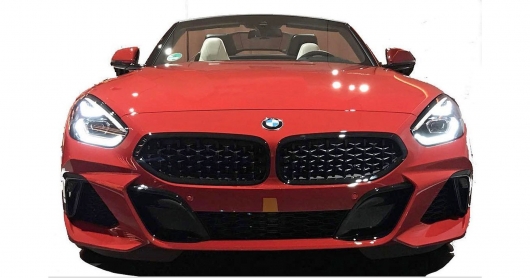 So what we have in the dry residue? If you look at the front, the similarity with the concept of the Z4 obviously. The car has a thin, wide grille and scattered on the edges of large angular headlights. Despite the fact that the lower intakes on the production model is much less than that of the concept, they still look impressive and are complemented by aggressive lines and creases on the bumper.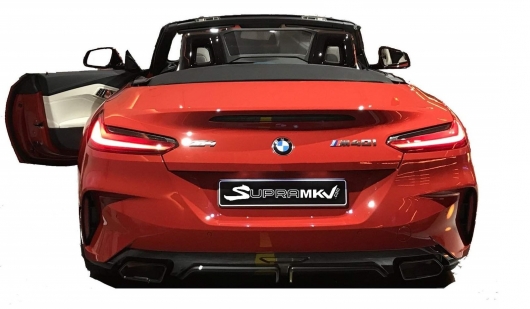 At the rear of the Z4, shown here in the form M40i, got a pair of thin horizontal rear lights, similar in design to those that we saw on the BMW 8-Series. Behind the trunk of a car has more angular lines and sharp outlines.

Side model vaguely resembles roadsters Mercedes-Benz SLK R171 previous generation. Soft forms are highlighted by straight lines with air intakes, this gives the coupe more sporty and intense.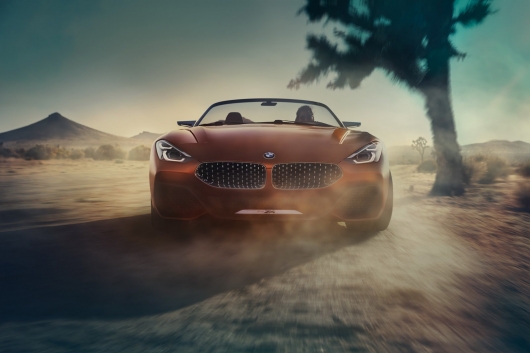 In General, for a small Roadster, the creators have not stinted on the variety of air intakes and ducts. Front, side, back, everywhere you can see the ducts. The pictures also confirm that the car will receive a folding soft top. At least in this configuration.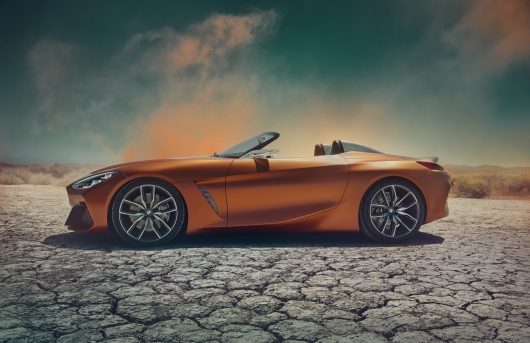 Previous reports have suggested that the Z4 doctorhunnyb M40i will be equipped with 3.0-liter six-cylinder engine capacity of 380 HP This will be the top version on top of the family tree of the Z4. In this version of the model will also be used dampers with electronic controls, unique front axle, locking rear differential, high performance braking system.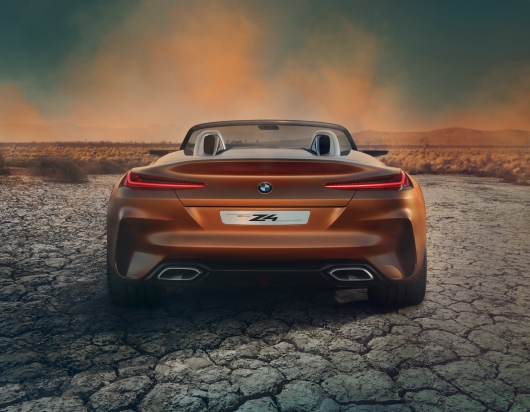 BMW does not extend the date of release of the Z4, but all signs indicate that it will be unveiled at the Pebble Beach Concours D'elegance later this month.