New all-electric Jeep Renegade SUV revealed in first photo renders
The Jeep brand also headed for the electrification of the lineup. The launch of the first all-electric Jeep Wrangler SUV is just around the corner. And then, it seems, other Jeep models will also abandon the internal combustion engine. What an electric Jeep Renegade might look like, an independent designer Dejan Hristov dreamed up.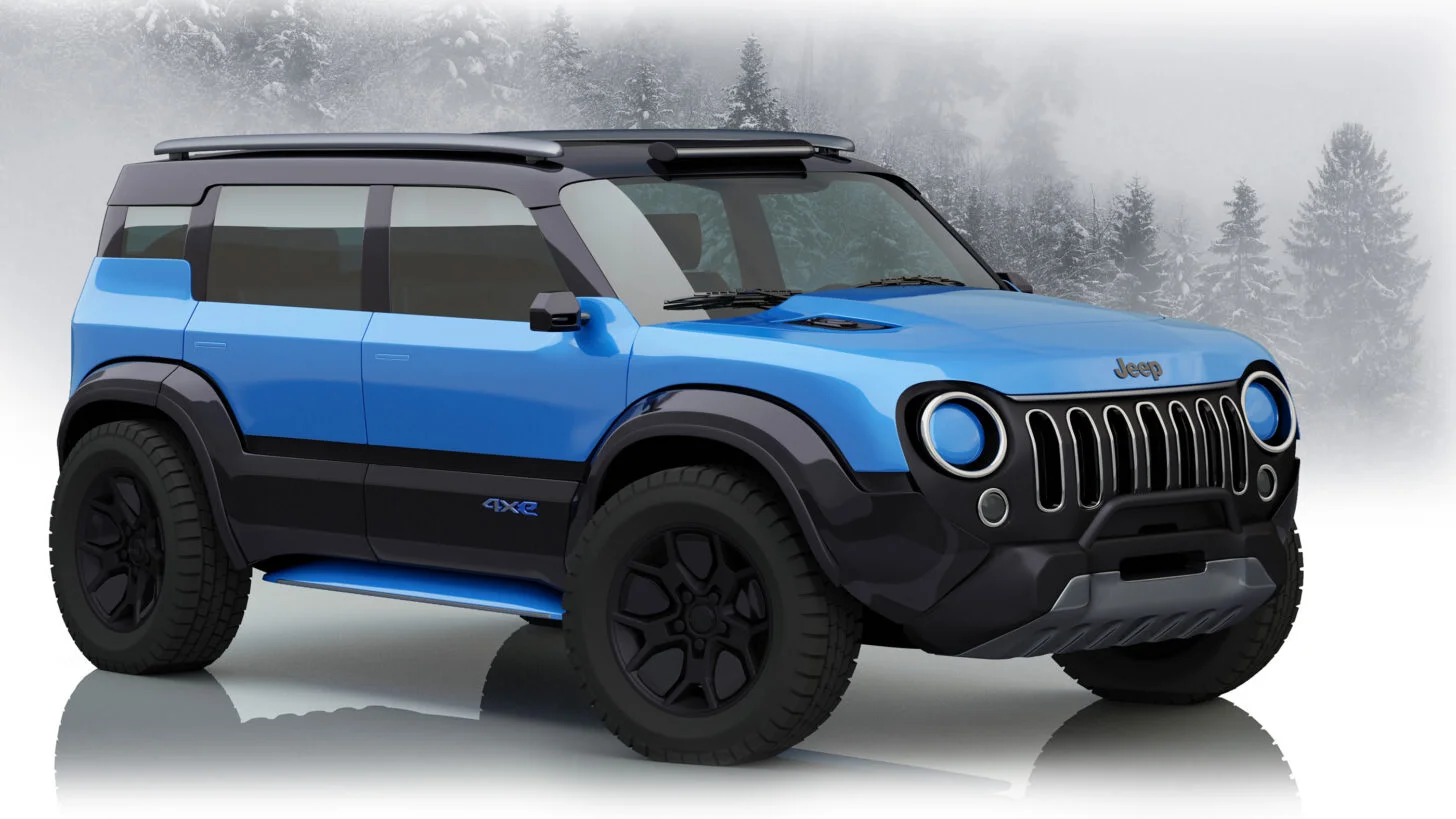 The concept of an electric Jeep Renegade. Photo Dejan Hristov / Behance
Having replaced the current generation, in addition to the electric engine, the model will also boast increased off-road capability.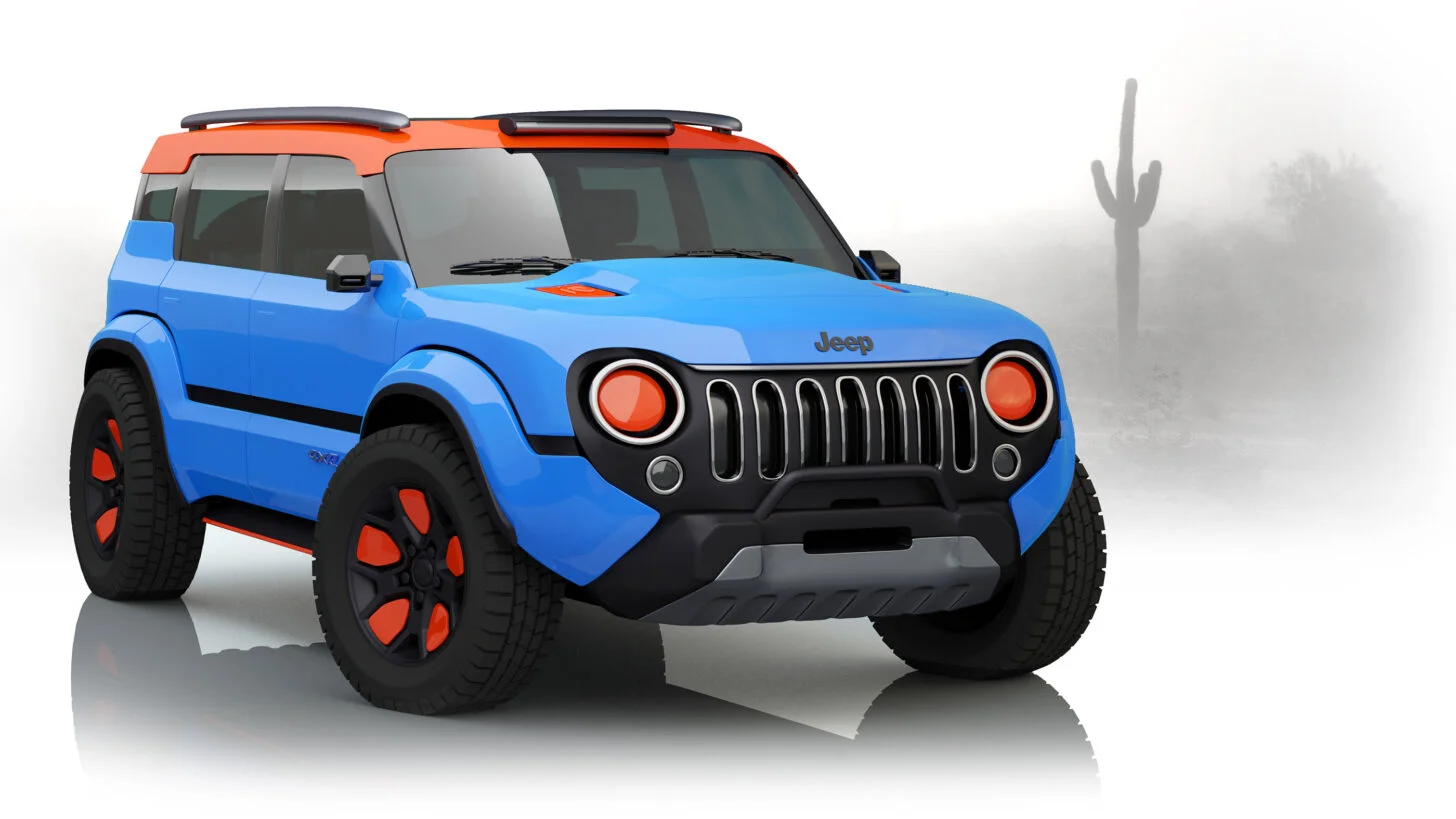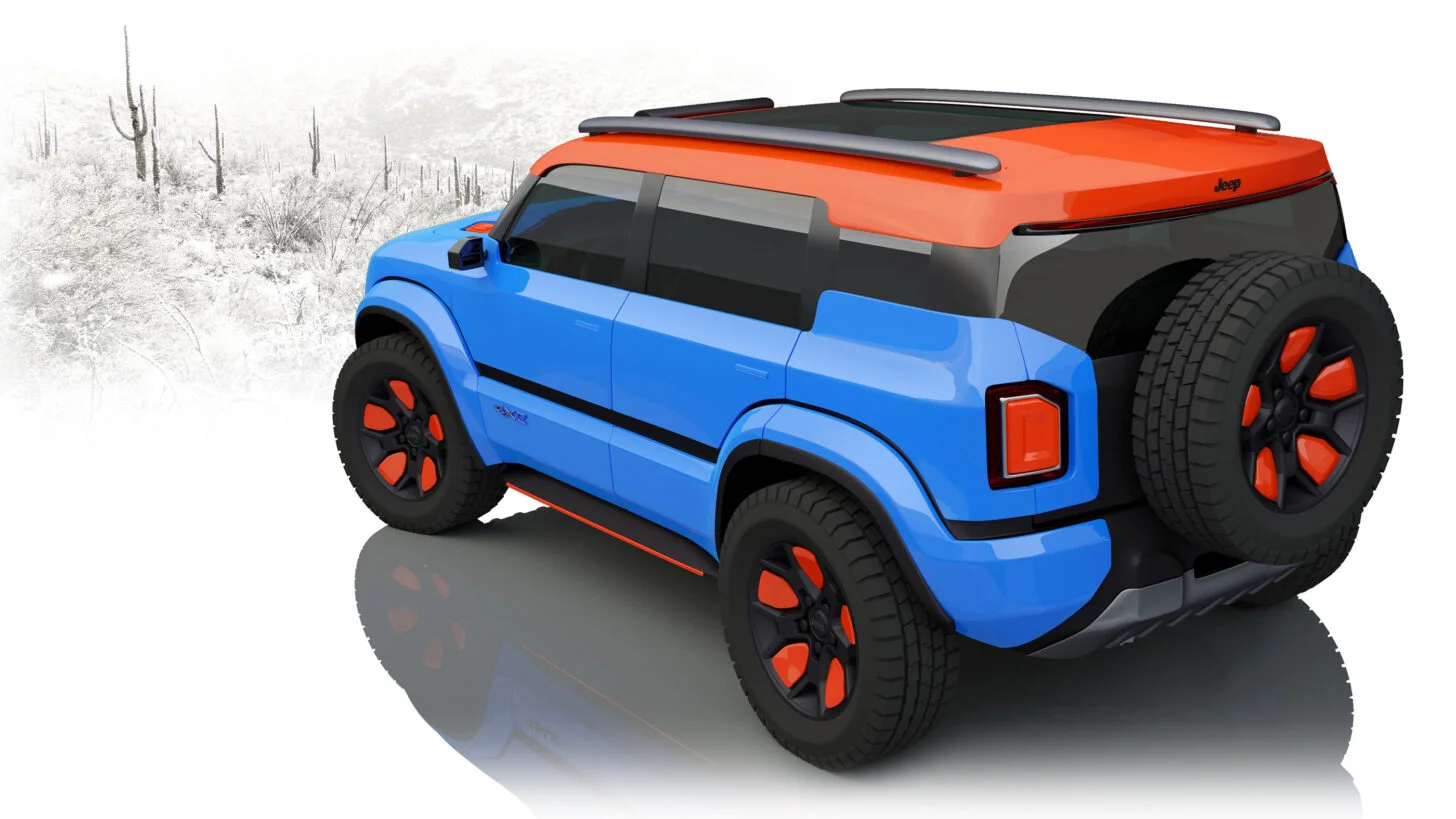 The first thing that catches your eye looking at the renders is the square shape of the body and the brutal appearance. The concept SUV has a classic Jeep grille with seven vertical slats, as well as branded round headlights, under which fog lights are hidden.
The wheel arches, as conceived by the designer, can be painted either in body color or in a glossy black shade. The brutal appearance is complemented by off-road tires on colored rims.
Also noteworthy are the angular LED rear optics and a short rear overhang that allows the Jeep Renegade to easily overcome obstacles.