New 1233-strong hypercar Czinger 21C shown in London
A relatively young American brand Czinger spent
the first official presentation of innovative hypercar Czinger 21C
in London.
English drivers showed a modern hypercar with a hybrid
the power plant, which should become a full-fledged competitor
automotive brands McLaren and Aston Martin. The company
intends to produce a limited production of machines, consisting only of
80 models.
The preliminary cost of the machines is equal to 252 million.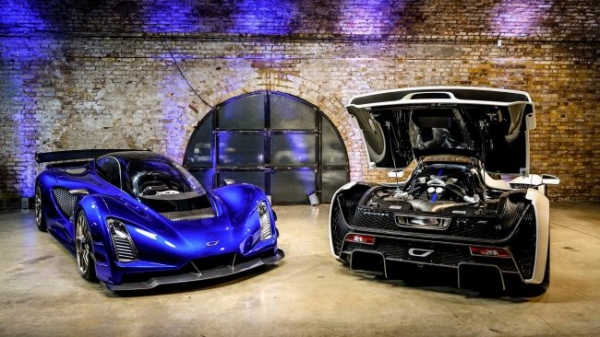 A distinctive feature of the hypercar Czinger 21C is
practically all its main parts were printed using
special technology 3D printer. The car is equipped with hybrid
power plant, consisting of 2.88-litre petrol
turbo engine with 8-cylinder and an electric motor.
The total capacity of the hybrid is equal to 1233 horsepower.
While the total weight of giperkara Czinger 21C is equal to 1233 kg, i.e.
the ratio of weight and power is 1 to 1. Transmission
equipped with a robotic gearbox with two
clutches. Drive exclusively rear.
After production of 80 cars company Czinger promised to start
work on three new cars.