Named a Top-15 car, owned for over 15 years
How many years have you owned a Toyota since buying new from the dealership?
1. 5 years and sold 2. 7 years 3. 10 years, not going to sell 4. I have a Toyota for over 15 years – normal flight!
Vote
Results
Toyota again topped the list of brands that people hold for more than 15 years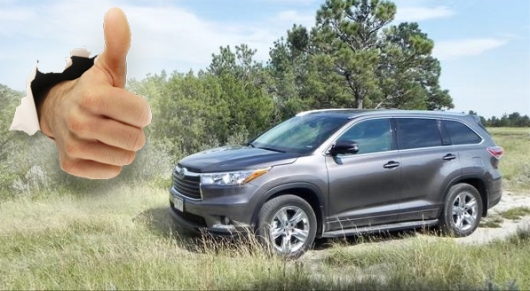 It seems Toyota a thousand years ago, has established itself as a manufacturer of some of the most reliable cars in the world. Well, almost do not break their model, what can you do? At the beginning of 2019, the same thing happened again.
Research company iSeeCars.com on its website, published the renewed rating of the most reliable cars, this time for 2019. The study included the most trouble-free cars, models and entire brands that motorists, once acquired, do not miss out of their hands for decades. 15 years or more – pretty standard for such vehicles. Most of the cars usually refers to Toyota.
Last year's list of cars that buyers owned for 15 years, was fairly predictable (read details here). For 2019 iSeeCars conducted a similar analysis on more than 750,000 cars 1981-2003 model years sold in 2018, in order to determine which cars are likely to be or are already in the same hands for at least 15 years.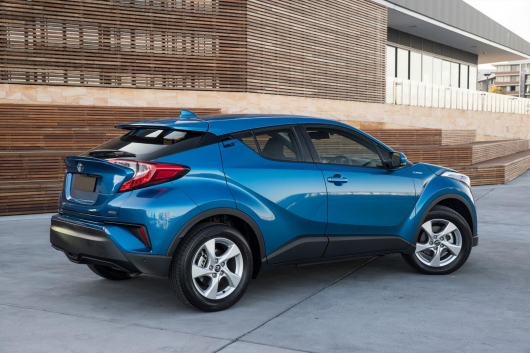 Toyota became the indisputable champion by dividing all three models in different "weight" categories, with the first model in the list – the Highlander SUV. Somewhere between the winners wormed Honda. The Top 15 models with which drivers are least likely to want to leave, also included, Subaru Forester and one of the models Acura:
Top 15 models of cars that are owned for more than 15 years
Position
Model
% original owners kept the vehicle for more than 15 years
Compared to the average
1
Toyota Highlander
18.5%
2.5 x
2
Toyota Prius
16.2%
2.2 x
3
Toyota Sienna
16.1%
2.2 x
4
Honda Pilot
15.3%
2x
5
Toyota Tundra
14.1%
1.9 x
6
Toyota Sequoia
13.5%
1.8 x
7
Toyota Tacoma
13.4%
1.8 x
8
Honda Odyssey
12.6%
1.7 x
9
Honda CR-V
12.4%
1.7 x
10
Subaru Forester
12.1%
1.6 x
11
Toyota RAV4
12.1%
1.6 x
12
Toyota Camry
11.5%
1.5 x
13
Acura MDX
11.4%
1.5 x
14
Toyota 4Runner
11.2%
1.5 x
15
Toyota Avalon
10.8%
1.4 x
Average % for all cars
7.5%
–
Of course, all the cars in this list have quite a good reputation for durability and carefree maintenance, which is why owners who plan to keep the vehicle for a long time, will gravitate to them
As noted, another important factor why the owners do not part with their cars for such a long period is that some of these models can remain in the possession of any one person, and be transmitted to other family members. Despite some "cheating" and confusion of this phenomenon, the experts agreed that even in this case, it is possible to speak about the use of the car by one owner if the car remained in one family.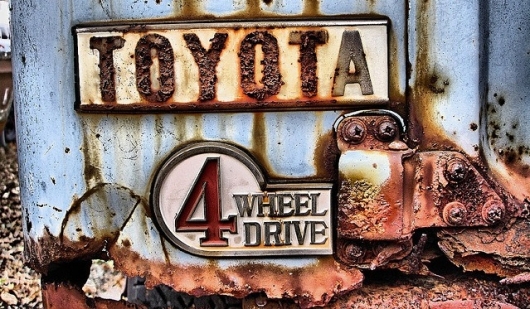 iSeeCars also examined a number of other issues associated with the ownership. In particular, it has been answered as to what brands typically remain in the same hands for the longest time. While Toyota, Honda and Subaru to gain the first three places, it is interesting to see that buyers now very quick for Hyundai (4th place) and Kia (6), almost equating them on the reliability of the Japanese brands. But Mercedes and Volkswagen slid to the end of the list. Models from Germany motorists to leave easier. The reasons could be many, including not the most high quality, expensive service and overly high price tag on new car brands.
10 trusted brands, owned for 15 years or more
Position
Brand
% original owners kept the vehicle for more than 15 years
Compared to the average
1
Toyota
12.3%
1.6 x
2
Honda
10.3%
1.4 x
3
Subaru
10.0%
1.3 x
4
Hyundai
8.9%
1.2 x
5
Nissan
7.6%
1x
6
Kia
7.4%
1x
7
GMC
6.9%
0.9 x
8
Volkswagen
6.8%
0.9 x
9
Chevrolet
6.6%
0.9 x
10
Mercedes-Benz
5.7%
0.8 x
Average % for all cars
7.5%
–
In General, summing up, we can say the following:
1.The prestige of the brand is no longer determined by the price
2.The quality of the models is not always directly depends on the primitive design (technically complicated models, like the hybrid Prius now also break very rarely)
3.Foreign rating will be useful for those buyers who decided to buy a reliable "b-ear" at the age of 7-14 years.