Motorcycle "Ural" got a flying drone in a wheelchair
Why the "Ural" took the drone in a wheelchair?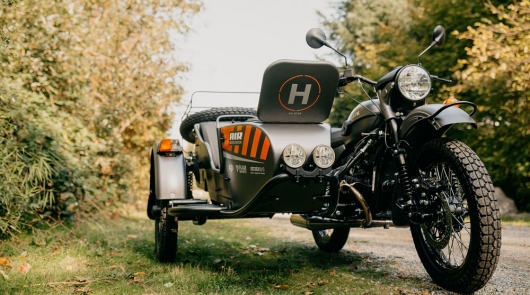 What could be better than a motorcycle? A motorcycle with a sidecar, if you are interested in our opinion. And what could be better than a motorcycle with a sidecar? A motorcycle with a sidecar and a drone…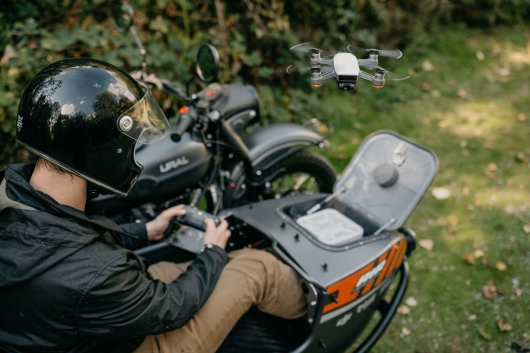 Ural Air Limited Edition – special motorcycle for fans not only cool to go on the road, but also make stylish photos of their adventures. Cult, classic domestic motorostoitel specializiruetsya, known as motorcycles with sidecar, and is working in this direction, still in 1941, the year of the launch of a huge factory, one of the largest manufacture of motorcycles in the Soviet Union.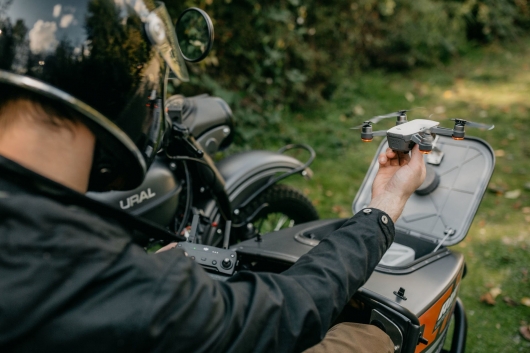 In the 90-ies the plant with outdated technology destined to sink into Oblivion, but by some miracle this did not happen, on the contrary, metproizvodstvo expanded into foreign markets and now from year to year added new versions of the unforgettable classics. This time a motorcycle with a sidecar got a remote control quadracopter and by the technologically advanced device for filming from the air.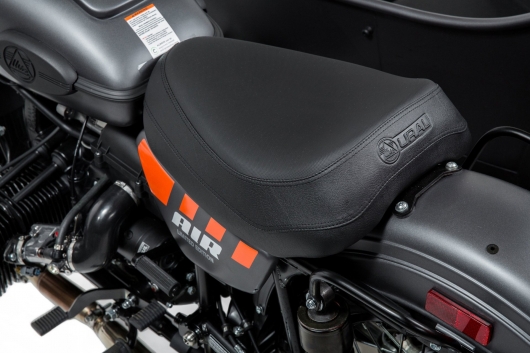 Drone hidden in a special container on the nose cradle. The device is loaded tightly and neatly pressed propanolamine cover to avoid damage when driving off-road.
Inside the case features a USB connector, so as to keep the aircraft to meet the condition attached to the back lip (sign of the wind direction – the most famous of the Great Soviet encyclopedia "sock", which is always depicted in the section on meteorology). It is proposed to determine the strength and direction of the wind before launching the drone.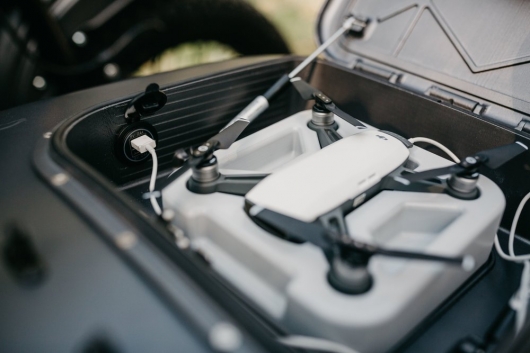 For additional utensil included: Selfie stick, LED additional fog light, the trunk, the spare wheel and tire, Jerry can, tool kit and a shovel. All this makes it possible to ride a motorcycle, where most other two and three-wheeled vehicles will get stuck.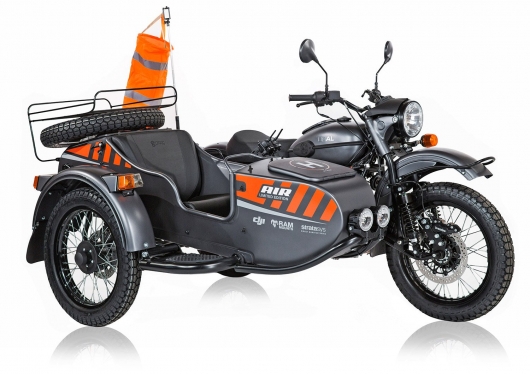 Motorcycle with all the extra kit comes in black and orange color and has a two-wheel drive – a characteristic of motorcycles "Ural", which is connected to drive the stroller from the rear end.
Only the manufacturer "Ural" will make about 40 copies Air Limited Edition. Purchase price – $17,999 (1.175.000 rubles).