Moscow Poly showed an unmanned Smart Shuttle at the Army-2021 forum
Within the framework of the military-technical forum "Army-2021", an unmanned vehicle for transporting passengers in park areas was presented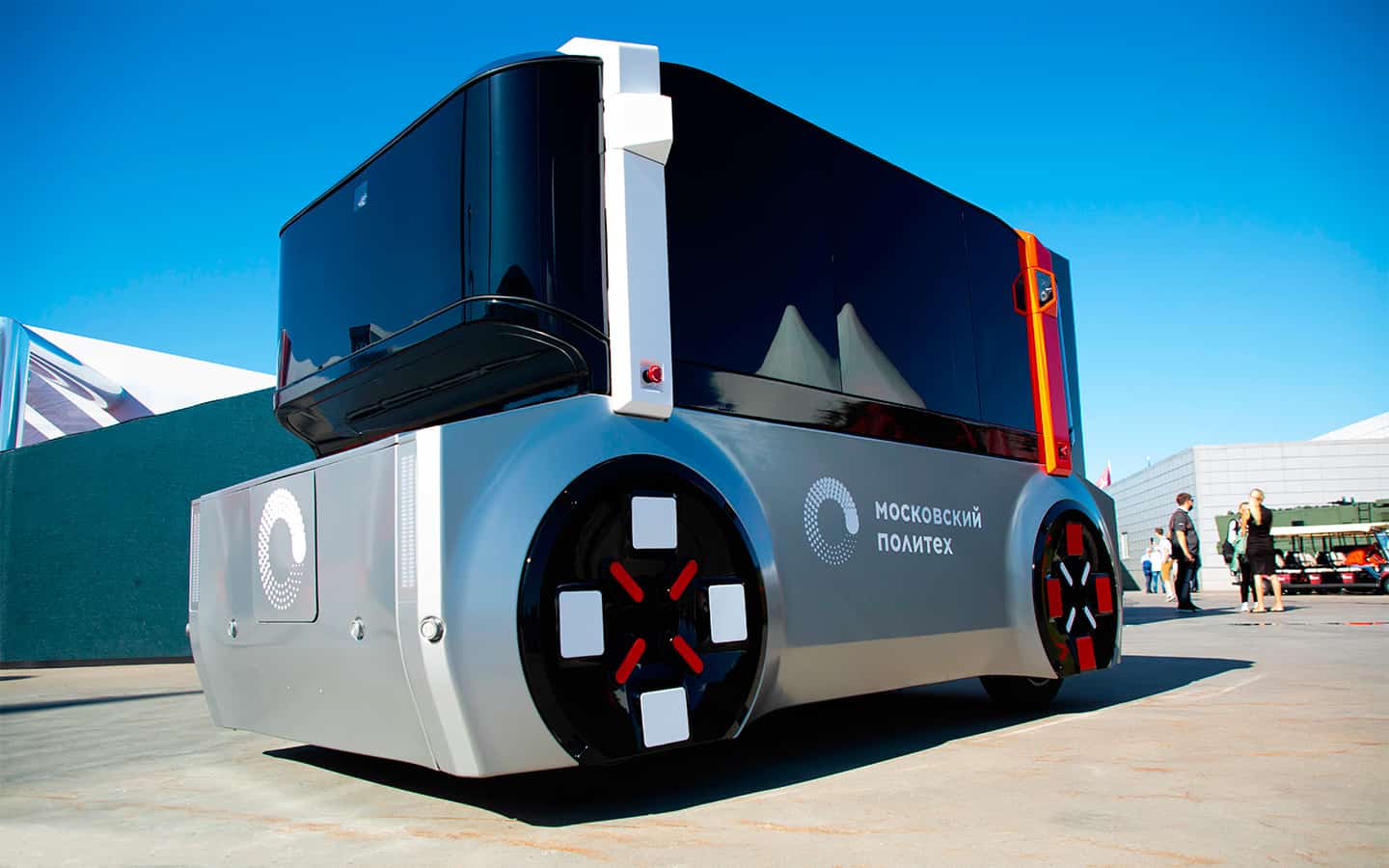 At the opening ceremony of the Army-2021 International Military-Technical Forum, specialists from the Moscow Poly presented a new unmanned vehicle called the Smart Shuttle. The machine is designed to move around park areas in automatic mode, the press service of the institute reports.
The equipment of the Smart shuttle includes a complex of cameras, radars, ultrasonic sensors, as well as a global positioning system. The interior of the car, which is driven by an electric power plant, is designed for four passengers. When fully charged, the batteries can travel up to 140 kilometers.
As noted by the developers, the car is distinguished by its compact dimensions, high level of maneuverability, as well as closed wheel arches, which increases safety. The unmanned shuttle can be used as a sightseeing bus that travels along predetermined routes, as well as to move around park areas.
The car is equipped with an intra-cockpit vision system that analyzes the filling of the passenger compartment and monitors the safety of passengers. At the moment, specialists from the Moscow Poly are developing a vision system, thanks to which the shuttle will be able to move, analyzing only visual information, without using the global positioning function.
Earlier, an unmanned vehicle based on the Lada Vesta SW station wagon was created in Moscow . The development of the autonomous vehicle was carried out by MosTransProekt together with MADI. At the same time, the car does not drive on public roads – it moves only on the territory of the First Gradskaya Hospital, where the station wagon delivers analyzes between the buildings.