Monster trucks continue to amaze: the video evidence
In such tricks, it is simply impossible to believe!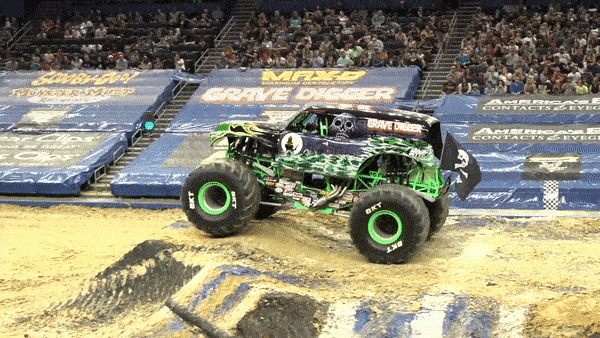 I guess I can never get used to the unrealistic stunts that can be seen on the show "Monster truck"! Judging from what is happening on the court from the point of view of surrealism – like techno show is just incredible. Well, here are just INCREDIBLE!!! Hardly something similar you can see the man in the street even at the Olympic games or the football!
Especially do not fit all those somersaults in my head when you know the technical characteristics of all of these giants – because for us these trucks! With cyclopean power of a V8 engine, huge wheels, weighing one ton. But between this, they are able to do something similar, literally balancing on two wheels.
He appears to be a "trifling" matter, but really, believe me – driving to AC. By the way, the driver name is Tyler Meninga and this guy is only 21 years old. Motorsports at the time. He has come certainly a long and rich career of a stuntman. Basically, he and dancer could do: