MINI "like The Beatles" put up for sale
Appeared interesting development of the British
Atelier Нarold Radford & Co Limited. Many years ago, the company
modified hatchback from MINI.
French workshop, My Mini Revolution is recreating the factory look of the car MINI, which was released many years ago. Now
experts have completed the work and sent the car
released in 1966, which at the time had a hand
the company Нarold Radford & Co Limited.
Fifty years ago these cars were very popular
among media people of that time. Each of the members of the fab
four of The Beatles owned this car.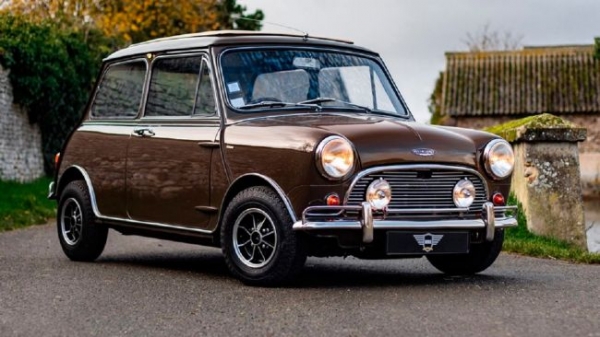 Cars that were modified Atelier, featured special paint
body panels and sliding cloth roof. Appearance of a hatchback
MINI also different wheels and a special
radiator grille with two extra headlights.
Particular attention Нarold Radford & Co Limited
paid to the interior. In the seat trim used expensive skin panel
the steering wheel is made of wood, and for flooring
made of natural wool.
About the price information is not available.