Mercedes V-Class Vision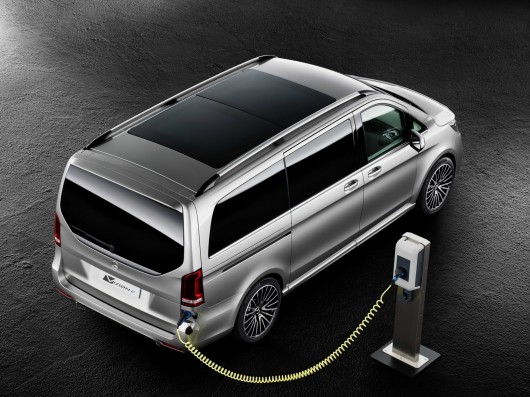 Mercedes develops the theme concepts. V-Class plug-in hybrid very organically fits into the atmosphere of the Geneva Motor Show. This minivan is technically up to date, and looks almost perfect in the interior it is very difficult to find fault.
Minivan has a gorgeous performance power 333 hp with 600 Nm of torque. 2.0 liter gasoline turbo engine produces 210 hp, this adds about 120 "horses" from the electric motor.
With such power consumption according to the developers will not exceed 3 liters / 100 kilometers.